Time To Pray Against Bloodshed In Kenya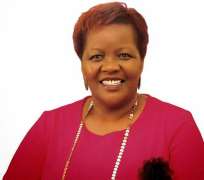 ​Apostle Mary Magdalene Wangui writes:
JOIN US IN CONSOLATION PRAYERS TO THE VICTIMS OF GARISSA MASSACRE, GLOBAL VICTIMS OF ANY KIND AND ALSO HELP US CLEANSE OUR LAND KENYA AND THE WHOLE WORLD THROUGH PRAYER AND FASTING TO APPEASE THE BLOOD OF JESUS FOR FORGIVENESS OF THE CORPORATE SINS! MAY THE LORD STRENGTHEN OUR PRESIDENT HIS DEPUTY AND ALL THE PRESIDENTS OF THE WHOLE WORLD AND ALSO THOSE IN AUTHORITY AS WELL AS CHURCH LEADERS AND EQUIP THEM WITH THE BOLDNESS AND WISDOM THEY DESERVE TO EXECUTE THEIR DUTIES DURING THIS VERY TRYING TIMES!
TO ALL KENYANS AND TO OUR GLOBAL FAMILY AT LARGE!
FIVE MONTHS, FIVE DAYS AND FIVE HOURS OF FASTING AND PRAYERS FOR CORPORATE SINS REPENTANCE TO OUR FATHER GOD IN JESUS MIGHTY NAME STARTS FROM TODAY 7TH APRIL 2015 to 12TH SEPTEMBER 2015.
The Lord told me in a vision today "Awaken the church to pray"

Isaiah 26:21
"See, the LORD is coming out of his dwelling to punish the people of the earth for their sins. The earth will disclose the blood shed on it; the earth will conceal its slain no longer."
O God, we sincerely repent of our personal and national sins. We repent of the sins of omission as well as commission. These sins include idolatry, murder, anger, stubbornness, dishonesty, corruption, greed, sloth, lust, envy, compromise, fear, gluttony, gossip, hypocrisy, impurity, ingratitude, profanity, stealing, unforgiveness, untruthfulness, worldliness, worry and the ultimate sin of Pride. We take no solace in the fact that some of us may not have personally embraced sins such as abortion or marriage redefinition BUT by apathy or indifference have allowed evil to flourish in one way or the other. We repent on a personal level,as a family, as a church, as church leaders, as the executive, as the government, as leaders in all sectors in life, as a community, as the society, even as parents, and also as children etc. May your love and mercies fall on us and the entire world and may you fulfill all your good promises for ever! We know you are always ready to hear us and forgive us our dear loving Father.

AS THE CHURCH OF JESUS CHRIST WE HAVE AN OBLIGATION TO STAND IN THE GAP FOR OUR LAND. WHEN BLOOD IS SHED IT DOES NOT MATTER WHO DID IT WHAT IS AT STAKE IS THAT THE DEVIL WANT TO DEFILE OUR LAND TO OPPOSE THE PROMISES OF GOD. IN GODS WISDOM WE SPRINKLE THE BLOOD OF JESUS IN REPENTANCE PRAYERS AND FASTING TO STOP THE ANGER OF GOD AND ALSO TO STOP MORE SHEDDING OF HUMAN BLOOD.
I BELIEVE BY THE LOVE AND MERCIES OF GOD IN THE GRACE OF EASTER GOD WILL COMFORT THE VICTIMS, CLEANSE US ALL AND BE ABLE TO FORGIVE AND FORGET AND MOVE FORWARD AS ONE NATION OF GOD. THE DEVIL IS ALWAYS A LOSER AND CANNOT DEFEAT THE WILL POWER OF THE LIVING GOD. OUR DIVINE LOVE BAND CANNOT BE BROKEN! TOGETHER WE STAND AND AM SURE GOD WILL AVENGE FOR US IN ANYWAY POSSIBLE!
>>> Kenya Prays