Owerri Zone- Lessons From Jonathan's Chute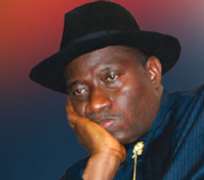 William Shakespeare's Hamlet made this age-long remark, "To be, or not to be: That is the question: Whether 'tis nobler in the mind to suffer the slings of outrageous fortune, or to take arms against a sea of troubles, and of opposing, end them. To die- to sleep, no more; and by a sleep to say we end the heartache and the thousand natural shocks that flesh is heir to: 'tis a consummation devoutly to be wished." An existential reflection on the content of this self-evaluation remark reveals same as that of the Athenian Sophist, Socrates, who thousands of years back urged man "to know thyself!"
The self-evaluation and concomitant consciousness of the individual man vis-à-vis its onward projection to self-actualisation and realisation of human destiny, could be likened to that of the human society, its dreams and aspirations that form the central part of its horizontal advancement to transcendence, which history sees as development and civilisation.
Similarly, as these concepts of self-knowledge and the state of being conscious of one's consciousness that is now focused on actualisation of dreams and life-visions, make every event an avenue for learning, correction, self-readjustment and ameliorated actions; so is a community's collective life-vision, dreams and necessitated actions compelled to draw adequate lessons from every event in man's immediate society, especially from events of similar kinds. This community's collective life-vision and dream if it must come by and be realised, must as well be embraced by all the members as a collective conscience that prods all to order so as to achieve the desired vision.
Any sincere societal analyst that looks into both the immediate and remote causes of the political chute (I mean downfall) of the outgoing President Jonathan, will at once remark that lack of perspective planning was one of the causes of his chute. This coupled with the general disgust of the populace with both the PDP administration since 1999 and Jonathan's alleged duck-governance, as well as the issues of ethnic politics and the "it is our turn to rule" palaver, amidst thousands other reasons that one can ruminate on, were the causes of his chute.
Now that the presidential elections have come and gone, what ought to be of utmost importance for Imolites and the Owerri Zone in particular is not our party or man has lost or won, but- What of us? How have we prepared for our own? Let's say the Northerners have won the southerners or that APC has won PDP, all are Nigerians in which one must win. The same is applicable to Imo gubernatorial polls, which we have Okorocha and the rest contestants, or put better- Owerri zone and Orlu zone. What lessons have the zone learnt from Jonathan's chute?
Obviously, the gubernatorial election next weekend will be as tough as this just concluded presidential election, which obviously shows that Nigeria still runs a two-party state system, even though there were other twelve parties outside the two gladiators. In Imo State guber, the case is similar- There is a general yearn for change of governance by the majority Imolites in other to address certain societal challenges and correct malfunctioning. But it is not easy to unseat a seating government even by voting. For Buhari to have done it, shows that it is the ultimate wish of the populace, as well as earlier perspective planning of the trio- Buhari, APC and the Northerners (and their allied forces, Jega inclusive).
For instance, last week Monday, (March 23, 2015) every apex APC leader was compelled to ensure at least 30% deliverance of the party in the 3 federal elections in each pulling unit in the southeast, 60% in southwest, 25% in the south-south, etc. Few minutes before the last series of the presidential election results were announced (March 31), similar meeting took place again on strategies to win next Saturday's election in Imo State, which I will not reveal.
My reservations notwithstanding, as a professional philosopher, I know that what the APC has done is mere ratiocination, even though it is factual and fully, swiftly feasible. I say it is mere reasoningbecause, any good intellectual "job-breaker" knows that to eliminate reasoning, one must posit existence- The practical and pragmatic. Consequently, the antidote to the finalised APC's sure-to-win deadly plans, are not blowing the whistle "Ka opuo!" or sulking that Jonathan has fallen, but to posit existence hic et nunc. By positing existence, I not only mean the liveable but also the etymological significance of existence as (ex- sistere: To out exist or to stand out there, which is same as subjectivity, from sub-jectum: To come out from under, to surge up from under alone).
This is not an existentialism class, but by these, I mean that in positing existence, the entire Owerri zone must know that the subjectivity in existence is the basis of singularity or a lonely one, which stands out tall and either compels an admiring audience or a multitude followers and backers. Thus, to counter the APC mortal missile for April 11 gubernatorial elections, it is pertinent that the Owerri zone forgets all about the ethnographic insinuations of "Owere wu Owere," "Owere nchi ise," or "Nwanne ya agala mbu," etc. It should also abolish the "baanu uba kpugidem" gubernatorial face-off with the incumbent Governor Okorocha. It is true that synergy is strength, yet one with strategy is greater than one with strength and blown muscles.
It its still individualised structure in the "baanu uba kpugidem" gubernatorial selfish race, of a truth, either the entire Owerri zone actually means to take the governorship turn and thus have perfected feasible plans for its realisations, or it forgets that if all of them (the milliard guber-candidates) go to the polls with the multi-party cum individualised "baanu uba kpugidem" system, Okorocha will not only win them, but give them a generational insult with whirlwind sweep of 80% win, while leaving the parties to line up from 2nd to last position and with almost 150,000 votes margin after the closest first rival.
It is obvious that why PDP won almost all the seats in the federal houses and got the 3 senatorial seats, was not just that PDP was so strong in Imo, but for the simple fact that about 65% of Imo voters in the March 28 elections while voting Jonathan, voted for the senate and house of reps too. This also has serious implications for the April 11 elections. Certainly, APGA, Accord and UPP that featured most in the concluded elections may shrink backward for the PDP to finish its fight with the APC in Imo since it is strong.
To this effect, the pride and joys of winning and the common mentality of joining the winning team will certainly push many to vote for APC and Rochas, and in doing so, the majority will vote in all APC candidates for the State Assembly. To counter this too, Owerri zone must posit existence- Coalition or merger, after all, this was one of the immediate causes of the APC oust of the seating president Jonathan. This coalition or merger of all parties will certainly affect tremendously Okorocha's foothold at the grassroots where his supporters mostly come from, and thus make for all round state revolution against him.
To this effect, every party that has guber candidate in Owerri zone must of necessity throw away party pride, which is reasoning and embrace realityasexistence. Captain Ihenacho must throw away his military cum federal might and bow for this end time coalition. Rt Hon Ihedioha must do away with his sledge and federal shoulder and embrace the saving merger; otherwise his chute will be double, having got one from Jonathan. Ukanacho who stands better chance to be chosen as the lieutenant for the Owerri zone's must-win guber election, must make provisions for internal party adjustments to accommodate others.
Ken Ojiri, Ambassador Obi Eze Adim and their likes must forget about their good links with the fallen woman- Dame Patience Jonathan because a failed one can never help one to succeed, and this election will be "tuo ya atuo, guo ya aguo!" and never "kpaa nkata" and "ruo ya aruo!" If truly federal might saves, Jonathan would not have fallen, but it is the people's mandate that speaks and this must be pursued with all alacrity and strategy now. All the small, small notice-me-parties for sure will end like the AA, ACPM, AD, ADC, APA, CPP, HOPE, KOWA, NCP, UDP and UPP that came and made federal show at the presidency and joined Jonathan home. Thus, they all should bow to this quick demand for merger and coalition, and participate in the indoor discussion for producing one candidate.
Chief Iwuanyanwu has already got his heart-desired Senator, and must now back his kinsman, Ukanacho, pulling his internally rivalled PDP to deliver Ukanacho than UPP, and thus Owerri man than Rochas who now stands 75% chance of winning April 11 elections. It will be zonal and generational shame, with the "Ka opuo!" and the red cards returned to all Owerri, PDP, APGA and Uche Ogbuagu, etc. Owerri must rise now and fast.
Consequently, Owerri needs to urgently go indoors and harmonise their house, remove rancour and bring out a single candidate (particular party, irrelevant) that all the other major parties' hierarchies must disseminate information to their members and supporters from the urban to the remote villages, on either their merger or collective decision to vote this or that one candidate (than party) in the governorship election. It is only when this is done, that the "baanu uba kpugidem" becomes valuable. Coalition is the best option to posit in order to counter Okorocha's reasoning.
This single candidate must come from a party that is among the first five major parties in the State for it to be virtually credible, and must not be from the parties that have internal divisions (which cases are in court). In this sense, PDP and APGA candidates who are all from Owerri zone, must swallow individualistic truths of elective bargaining and posit harmonised collectivism that brings out a fortified "single one," which obviously will not be anyone from the two parties.
What is at stake here, now and in the focus, is if Owerri zone truly means to take the opportunity of this all-Imolites supported turn to Owerri people. It is for the zone to decide if it really means and needs to rule Imo like the other two zones. If it does, then I believe the zone must come out en masse to be accredited on April 11 like the northerners in all their States did, with the massive turnout than the southerners in the Buhari-Jonathan election. This massive voting turnout must be the second order of the "baanu uba kpugidem." With this, and the fact that Owerri zone has very thickly populated LGAs in the zone, the whistles, which all have thrown into their cupboards because of shame, will sound once more.
More so, the psychological effect of Jonathan's chute will either mar or ginger the simulated and desired chute of Okorocha by the Owerri zone. The reasons are much. First, the shame may likely enkindle the fire of despair or disinterestedness in Imolites (1st as Igbos, 2nd as Christians, 3rd as Southerners, etc). Secondly, it may demoralise them and thus slow down their enthusiasm in electioneering, which automatically gives Rochas great edge. Thirdly, it may impinge the sense of defeat, minority and depose, which will eventually hold back motivations from the Zone by PDP supporters who now feels future lost from their lucrative sources of living.
Contrary also, Jonathan's chute may be the most energising drug for Imolites, Catholics and their Christian brethrens, Owerri zone at large, and the Imo PDP (stalwarts and supporters even in the interior villages) to come out for revenge and last fight, well planned and then project an individual candidate as the zone's arsenal and political subjectum. Owerri zone is like Buhari.
It has come out for governorship two times (2007, 2011) and failed, and has emerged this 2015. Okorocha's provenance from Orlu zone is like Jonathan that ended Yar'Adua's regime of 30 months and then ruled for four years and still wants to return, while the masses react against his governance. The Owerri zone is like the northerners that said "No!, it is our turn" and meant it, put it in unified action and thus made it.
Thus, if Owerri zone must send Rochas packing like Jonathan, it must before April 6th, go indoors and choose a gubernatorial candidate among the UPP and Accord Party, which are next to PDP and APGA in their opposition to the APC and thus back him up with their unreserved mandate of "baanu uba kpugidem," (since it has now dawned on all that elections in Nigeria is "tuo ya atuo, guo ya aguo, dee ya edee, nkwa kpo ya!").
These two parties for sure have all it takes to rule Imo, yet, a more deadly among the two is the UPP, which among its world-class campaign squad, has Prof Protus Nathan Uzorma (the Reformer) who is the highest man that Rochas fears in Imo State and has phobia for; who is the deputy guber candidate of the UPP. With these set, the re-Jonathan lessons are learnt and turned for useful yields for Owerri zone come April 11.
Disclaimer:

"The views/contents expressed in this article are the sole responsibility of

Okoroji U Stanley

and do not necessarily reflect those of The Nigerian Voice. The Nigerian Voice will not be responsible or liable for any inaccurate or incorrect statements contained in this article."