Ssna-usa Congratulates Gen. Muhammadu Buhari And Apc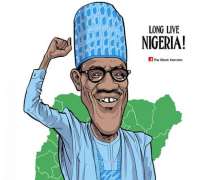 The South-South Native Assembly, USA heartily congratulates the President-Elect, His Excellency, Gen. Muhammadu Buhari and the All Progressives Congress for the underlying magnificent victory in the just concluded general elections.
Equally congratulated are the Nigerian masses and voters who massively exercised their sovereignty against all odds thus aided the advancement and concretization of liberal democracy in Nigeria, and, by extension, continental Africa.
Evidently, General Buhari and his party's victorious emergence in the polls substantially reflects the general mood of the country, besides demonstrating prevailing overwhelming desires and yearnings of the Nigerian peoples for a new direction.
It is, therefore, our candid expectation and hope that the incoming Buhari-led administration will remain dedicated to creating favorable climate and conditions for accelerated economic growth and prosperity.
Congratulations!
Signed:
Felix Gumnwee – President