Supreme Court Uphold Soludo`s Nomination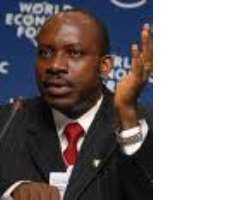 In what some stakeholders have described as miscarriage of justice, and sheer judicial compromise, the Supreme Court has on Thursday (Dec 17) nullified the position of an Abuja Court of Appeal, even as it quashed the order barring the former Central Bank of Nigeria (CBN) PDP candidate in the February 6, 2010 governorship election in Anambra state.
In a unanimous judgment, the apex court ordered the Independent Electoral Commission, INEC to accord Professor Soludo all rights and privileges due to all aspirants. The Supreme Court had last Monday the 14th of December asked parties to the appeal to return to the lower court to have a decision before it could hear them.
This recent development has once more presented the contest for the seat of power in Anambra State to be more contentious, leaving no clue for who could possibly raise the olive branch in February 2010, since we now have the likes of Chuckwuma Soludo for PDP, Peter Obi for APGA (incumbent Governor), Andy Uba for Labour Party, Chris Ngige for Action Congress and others.
|
Article source