Message To Nigerians As They Prepare For Their General Elections -from Apostle Mary Magdalene Wangui, Nairobi Kenya.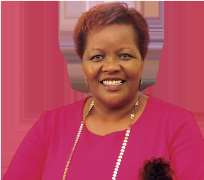 NIGERIA BRAVO!
Nigeria decides but God has already chosen. The Lord is ready to guide all Nigerians to cast votes according to His will. Daniel 4:17.
The Battle of Nigeria has been good against evil and not persons. Love, unity and peace will rain and reign!
TO OUR BROTHERS IN NIGERIA: God will fight for you, restore you and revive your president. We, the global family of God are with you as well as divine favor. Your faith in the Lord has overcome all. "Who is it that overcomes the world? Only the one who believes that Jesus is the Son of God. 1 John 5:5.". By the end of the voting process you will know that God has given Nigeria a president as a gift and your future days will not be like the past. God will reign against all odds. I speak peace before and after the voting process and even after voting!
God bless Nigeria!
Apostle's post link: https://www.facebook.com/groups/KenyaPrays2014/