CDD Sets Up Analysis Centre To Monitor Presidential Elections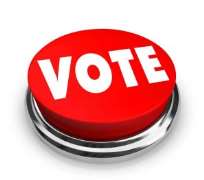 Ahead of the Presidential elections scheduled for March 28, 2015, the Centre for Democracy and Development (www.cddwestafrica.org), Abuja, will be setting up an Analysis Centre to aggregate real-time updates from field observers and monitor developments during the entire electioneering process.
According to the press release signed by the CDD Director, Ms. Idayat Hassan, the Centre will bring together renowned legal, political, conflict, and election analysts for in-depth analysis and real-time updates for the 2015 general elections, as a way to douse election tension that usually emanate due to poor understanding and reporting of political trends in the country.
The Director noted that, "Nigeria is yet to build a progressive competition attitude where winners and losers accept the results and congratulate each other, thus, nibbling in its bud possible violent reactions from supporters that could lead to instability. In this clime, election losers always claim there is deliberate subversion of the electoral result while they seek redress through violence," she stated.
The Centre would be operated to enable local and international media organizations access viable background data on elections in Nigeria and also a synchronized live updates from field observers. The Centre will employ the use of social media, radio and television to gather real time updates on the elections from the field.
This initiative is part of CDD's effort to ensure at this stage of Nigeria's democracy and democratization; all efforts are put together to guard and protect it. "Therefore, it becomes important for the state and the citizens to adequately follow updates on the elections," concluded Ms Hassan. CDD invites the media, citizens and the international community to join her Analysis Centre at the Barcelona Hotels, Blantyre Street, Wuse II, Abuja.
About CDD
CDD was established in the United Kingdom in 1997 and registered in Nigeria in 1999 as an independent, not-for-profit, research training, advocacy and capacity building organisation. CDD was established to mobilise global opinion and resources for democratic development and provide an independent space to reflect critically on the challenges posed to the democratization and development processes in West Africa.
Our mission is to be the prime catalyst and facilitator for strategic analysis and capacity building for sustainable democracy and development in West Africa. The Centre remains focused on capacity building work, policy advocacy, and as a research reference point on democratic governance, human security, people-centred development and human rights.