NIGERIA, BRIDE OF FOREIGN INVESTORS, SAYS YUSUF, LCCI BOSS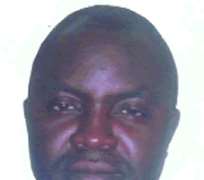 Yusuf
The debate generated by the relocation of some multinational companies from Nigeria to other West African countries has left stakeholders in Nigeria's organized private sector wondering whether she stands to gain or lose any sleep from the development.
But for the Director-General, Lagos Chamber of Commerce and Industry (LCCI), Mr Muda Yusuf, the purported relocation is rather an insignificant occurrence that should not make any one lose sleep.
He told Daily Sun that rather than get discouraged, the development has brought to the fore the relevance of the economy, while creating an opportunity for government and the private sector to further invest in the development of the economy and infrastructure.
Excerpts:
Relocation to neighbouring countries
Well, the issue of relocation has been over-exaggerated by some people. I know some companies have moved part of their business to countries like Ghana and Togo, but they are still operating in Nigeria, because they know that the market is still here. So it is not good economics for a company to go to Ghana to set up a manufacturing facility only to go back and start thinking of how to ship it to Nigeria which has the largest market in Africa.
There are lots of freight and Customs issues that cannot be accommodated, so there is a bit of exaggeration, even though I agree that some of those countries are better in terms of security and infrastructure. But Nigeria has a clear edge in terms of market, and so when investors weigh the option, they can decide whether to stay close to the market or far from it.
I have observed that most times, people prefer to stay close to their market.
Though the risk in Nigeria may be high, but the return is equally commensurate. What we have here is a situation where a few expatriates will set up offices in Ghana or Benin Republic and begin to direct affairs from there. But don't forget that Nigeria controls about 60 per cent of the West African sub-regional Gross Domestic Product (GDP). So, there is no way any investor who wants to succeed in the region can do it successfully without Nigeria.
Even the job losses may not be very substantial at the end of the day.
I once asked the Manufacturers Association of Nigeria (MAN) to give a list of their members that have relocated to neighbouring countries and nobody was able to give me a tangible figure.
What I know very well is that the size of the Nigerian market is still a big advantage to any businessman although people are blowing our constraints out of proportion. The size of the Nigerian economy is still a big advantage and that makes the issue of production and marketing to still remain here.
World Bank doing Business Report on Nigeria
Well, the business climate in Nigeria is still very difficult going by infrastructure, security and access to funds.
Looking at all these, one can conclude that it is not very favourable to business. We were having the Niger Delta militancy issues and very recently, we started having political challenges in parts of the country. Again, we had issues with public sector corruption and several other challenges that tend to confirm that it is really not good for business.
But you discover that despite all these challenges, people are still coming here to invest.
Have you seen the growth in the number of Chinese investors. I tell you, it has been massive because as far as I know, people are queuing up at our embassies in foreign countries the way our people queue at the American Embassy for visa. Do you know for instance, that if you announce tomorrow that there will be bidding for oil blocks, foreign investors will still rush for it in spite of the kidnapping in the Niger Delta? It shows they must be getting something here that continues to attract them to Nigeria.
I agree that the investment climate can be better, but people who have guts to do business still come here to do it.
People like Americans and Europeans who don't have guts can't come here because they are averse to risk-taking unlike the Indians and Chinese.
Even our fellow Africans like MTN realised it and they came in immediately.
That was why MTN did not waste time at all when the telecommunications licence was liberalised and today, American and European companies are trying to come in to compete with them. For being the first to stick out their necks to invest in the sector, look at the level of business they are doing today. They are now the envy of many telecommunications companies in the world today.
So, the environment is not good enough but people with guts still come here to do business, though that is not enough reason for government not to improve the investment climate. We have a lot to do to make this economy move faster than others in Africa because we have the resources and manpower to make our economy the strongest in Africa.
Fixed tenure for bank chiefs
The recent decision by the Governor of the Central Bank of Nigeria (CBN) to peg the tenure of bank chief executives to 10 years is not a bad idea. It is in the direction of strengthening corporate governance principles in the banking system because one of the problems we had in that sector is the low quality of corporate governance. A situation where people see themselves as white angels is not really good for the system and not good for initiatives. If we want our economy to improve and advance continually then, it is not good for people to remain on the same spot for too long.
If we want real change in culture and work attitudes and values, then there should be real commitment to institutions not to personalities. It is a good idea that will encourage people in the system to aspire to occupy the position of the managing director of an organization at some point, as opposed to the current practice where people could spend their entire working under one long serving chief executive.
It creates room for younger people in the organization to bring in new ideas, knowing that when some people stay too long in the system, they tend to be less innovative. It becomes easy to predict the way such a person does things, but when you allow new people to come into the organisation, then new ideas could come in.
Succession plan
The industry is full of experienced professionals. As far as I am concerned, there are people who can fill the positions, either from within or outside the bank. There are people who are casualties of the consolidation who are experienced hands that can fill in the gaps. Some of them can be called back if they have good record.
The Nigerian banking industry does not lack quality manpower who can feel the gap
Corruption in management
The issue of corruption in the banking industry does not have anything to do with tenure, it has to do with quality of institutions, management and how well people run their institutions holistically. In this regard, you want to know how they conduct the procurement process, credit process contracting process all of which are broad issues that relate to corporate governance and credit management procedures.
It is not an issue of tenure at all, because somebody can be corrupt even under two years.
Corruption is usually a product of weak institutions and their managements. So, if you have a good corporate governance structure in place, we can minimise corruption in our system. Integrity of procurement, credit system are issues that should be taken seriously if we want to eliminate corruption.
Current reform
Although there was this initial shock particularly with the dearth of credit, cost of fund, there was this problem a number of private sector entrepreneurs were publicly embarrassed through the publication of their names by the CBN on the pages of newspapers. There were many who borrowed money to execute legitimate businesses not to put the banks in trouble. So, when these publications were made, we did not feel quite happy at all because it embarrassed our members, unfortunately particularly due to the challenges of exchange rate, inflation, oil prices and the challenges of the stock market which affected their ability to pay back.
Our members were criminalised as we did not see the clear distinction between those who borrowed genuinely for business and those who borrowed to rip off the banks. There was a broad based and sweeping stigmatization and criminalisation of indebtedness by our members and we were not quite happy about that because we felt that due care should have been taken to separate those who intentionally borrowed to create problem in the banking industry and others who borrowed to do legitimate business.
But we feel that in the long run, it will be good for stability of our banking industry and the economy generally. With good corporate governance, the institutions will be more secured, shareholders fund will be secured while depositors fund will be more secured. I think it is good for our system despite those initial shock.
But by and large, the basic issues really are the impact on the flow of credit.
The new reform affected the flow of credit in very dramatic way.
Expectations for the economy
The expectations are that we will have a more stable economy and banking system that will actually inspire confidence in both the depositors and key players in the economy.
We have a banking system that will be more supportive to the economy. I have heard the CBN governor said something about making banks to play more developmental role in the economy and in this sense, I expect the banks to support the real sector and other sectors of the economy.
Of course, these things need to be complimented with fiscal and infrastructural policies to be able to impact positively and deliver good result to the economy.
Liberalising the power sector
The challenges of investing in telecommunications sector are quite different from power sectors.
While in the telecoms, you set up your cell sites and begin to transmit wirelessly, the situation in the power sector is quite different, although they still have the challenges of putting diesel in their generators and securing them too.
It is easy to recoup your money in telecoms than in the power sector. While in the telecoms sector, your phone is cut off once your credit is exhausted, it may not be so in the power sector.
In the power sector, you have to generate power through hydro, thermal, coal or renewable energy sources like wind/ solar and sell to people.
Today, the major sources of our power generation are thermal power plants and they are relying on gas and so an investor has an issue with adequacy and sustainability of gas supply. Because most of the gas supply is coming from the Niger Delta and you cannot guarantee that. There is the issue of how you recoup your investment because power is not just about generation, but also about distribution.
And all infrastructure involved here are government-controlled and it is therefore, important to know from where the government enters and where the private sector takes over.
These cannot be as independent as in telecoms as it is with PHCN. Go to the PHCN and see what they are facing in terms of billing. They will disconnect you today and before the next morning, people have reconnected themselves. You cannot do that with the telecoms because once your money is finished, you are cut off. Even when you use the so-called prepaid card, Nigerian will still bye-pass and beat you to it. The light is coming from the pole and they will climb it and connect themselves again particularly in such densely populated suburbs like Orile, Amukoko or even Ijora. We have heard cases of where PHCN official had gone to disconnect people that were owing and they chased the officials away. This shows that the energy sector poses a lot of challenges for people coming to invest in it.
This does not mean there are no opportunities there too. There are great opportunities for investors there because like I said earlier, Nigeria is a large market, there are obstacles like billing, tariff and the logistics of delivering power to the customers. So, it might work better if the private sector generate the power and deliver to the government agency which will in turn deliver to the people through the existing infrastructure on ground.
It is as smooth as what you have in the telecoms or in setting up a television station.
Any hope for private sector involvement in power sector
The above scenario does not mean there is no hope for private sector involvement in power generation and distribution in the country. It is not a hopeless situation anyway, but what this means is that we have to do more by improving the nation's investment climate and further reducing the challenges entrepreneurs face and giving incentives to those who want to invest in the sector.
In the telecoms sector for instance, we see that most of the capital came in the form of foreign direct investment. This therefore, means that the incentives must be higher, because of the level of risk involved.
Once we are able to work on these critical areas, I can assure you that we will attract more foreign investors who will come to revolutionise our power sector. They already know that Nigeria has the market to take all that they would be generating, and are merely waiting to see some serious commitment by the government and key stakeholders to fully embrace the opportunity to invest in the market.
What do we expect from the banking reform: Now that the audit process is over, people are cleaning up their books and the integrity of their balance sheet is better now because they are talking of getting investors for the troubled banks, while the CBN is to provide some liquidity support for the weak banks. We hope that things will work better as soon as the institutions stabilize. We are really going to witness some economic vibrancy as soon as the banks come out of the liquidity challenges.
Some of these challenges were generated by the problem loans which government is hoping to suck up with the creation of the asset management company. Once these toxic assets are removed form the system, the liquidity situation of banks will improve and money will start flowing again so that they can return to the position they were before now.
Most of the banks posted huge losses and for them to return to the position where they will begin to make profits or begin to grant credit freely again will take some time. But the good thing is that we now have a clean slate from where to begin. I think it is a gradual process.
Can banks ever declare profit again?
It has been challenging because the funds are not there yet because companies are just managing to operate. But it is interesting to note that the dust is settling while the oil prices are firming up gradually to between $75-$80 per barrel, meaning there will more money in the economy or the financial system. We all know that the economy does better when oil prices are higher and so there is hope that in this year, things will be better.
Challenge of multiple taxation to businesses
The issue of local government taxation is becoming a big nuisance to the Nigerian business community. It is not just about the amount they charge, but they call all sorts of things you don't expect and once you begin to argue with them the next move will be to seal up your premises. So we saw that there was the need to tidy up the system by way of know what a business is expected to pay in a given year.
One of the principles of a good tax system is certainty, the ability to know that at such a time you are expected to pay so much as tax and you go ahead and provide for it in your accounting system. But here we can't know what to pay at any time because all sorts of people come with different taxes to harass you and your workers.
The list of such taxes are endless and include, but not limited to corporate premises levy, lock-up shop permit, loading and offloading charges, and all sorts of things that would naturally irritate a person. It was against this backdrop that we decided to invite the Special Adviser to the Lagos State governor on taxation so that we can streamline and harmonise these issues in collaboration with the state assembly to generate a standard format in the interest of the business community.
The overall objective of the exercise is that we want some sanity in tax administration in Lagos State such that when you are paying a particular tax, you will know what exactly to pay as opposed to the current practice where the tax authorities and their agents exercise all sorts of discretion. For instance, a situation where the various authorities in the state charge different rates on similar facilities in the same location does not make for fairness for tax administration in the state, because it shows there are no standards.
And that is why we invited the state tax officials to streamline all these so that we can have some semblance of sanity in tax administration at the local level.