INSTITUTIONAL REFORM AND THE 2015 ELECTIONS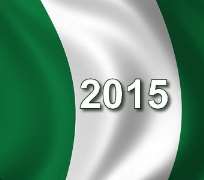 Many developing countries are beset with a lot of developmental challenges including hunger, poverty, insecurity, lack of education, poor health and short life expectancy. There is a consensus among scholars and development practitioners that accountable governance and effective public sector institutions are key to dealing with the challenges of development.  This is because the developmental problems are as a result of political and institutional failings. The policies and institutional arrangements are ineffective and not responsive to the needs of the people necessitating the need for institutional reform.
An institution is defined as an enduring collection of formal laws and informal rules, norms, customs, codes of conduct and organized practices that shape and govern human interaction. Institutional reform is about making changes to institutions to improve the quality of service delivery, enhance social responsibilities and ensure broad participation of citizens.  The institutional reform process is an iterative process of experimentation, learning and adaptation (not as singular champions commit to pro-designed reform models). Each step of the reform allows reformers to learn on how to solve the problem, build political support for the change process as they advocate and build new capacities.
There has been several initiatives for institutional reform in Nigeria since return to civil rule in 1999 including public service reform, procurement reform, public finance management reform (including fiscal responsibility reform), oil and gas sector reform and anti-corruption reform.
In the public service, there is a national strategy for public sector reform focused on reinvigorating the public service with emphasis on critical institutional changes, restoring professionalism and client focus and delivering effective basic services by 2017; transforming the public service into value-based, strong and well performing institution by 2020 and attaining world class levels of service delivery in the public service by 2025. The strategy is anchored on four pillars of an enabling institutional and governance environment; an enabling socio-economic environment; public financial management reform and civil service administration reform.
Over the years, a lot of experiences have been garnered on what can work to bring about effective institutional reform. First and foremost is the need for both supply side and demand side approach to institutional reform.  Secondly, the context of the reform must be taken into consideration including the political, economic, social, technological, legal and environmental contexts. Thirdly is the need for the political leadership to support the institutional reform process. In addition, there must be knowledge and capacity to drive the reform process. Finally, the reform process should put in place incentive package to enable and encourage staff to focus on the institutional reform dimensions of their work.
Some scholars have pointed out that the critical factors for successful institutional reform include strong political will and support by the political head of the country; innovations within crucial policy areas; a change in the rationale and attitude of the government, one that is competent, value oriented, knowledge based, open, accountable and participatory; step by step organisation of an ambitious reform programme and a substantial, all-encompassing modernization  process. Some studies have shown that institutional reform can become more successful if the focus is on solving problem through an incremental process that involves multiple and credible change agents. Others have argued that since institutional reform processes are inherently political, it requires coalition building and effective champions of change. It has also been argued that some of the successful reforms are sparked by problems that people cannot ignore (not best practice solutions that outsiders say are important).
There are a lot of challenges with the implementation of institutional reform. As one scholar argued, the problem with reforms as signals is that they are frequently not capable of being implemented. They are devised with little attention to the contextual realities that actually shape (and constrain) change opportunities, promise overly demanding "best practice" solutions that look impressive but are commonly impossible to reproduce, and are negotiated with narrow sets of champions who seldom have enough influence to make change happen especially with the distributed groups of agents who ultimately have to live with and implement new rules of the game.
In Nigeria, there is declining public service quality. Whereas the Federal Government has increased its expenditure by about 500 percent between 2000 and 2012, the aggregate public service quality increased by only 1.9 percent based on the Mo Ibrahim Index of African Governance. It is no longer news that there is dysfunction in Public Administration in Nigeria leading to failures in service delivery, a lack of accountability and poor performance of the machinery of government. Some analysts have identified three main fundamental root causes for the dysfunction of public administration in Nigeria namely weaknesses in accountability; patronage and corruption and weaknesses in the machinery of government. The weaknesses in accountability in Nigeria manifests in weakness of oversight institutions, weak external demand, lack of transparency, weak monitoring and evaluation and lack of internal control. On patronage and corruption, it is well known and documented that corruption is widespread, deep and endemic in Nigeria. Nigeria has been consistently rated among the most corrupt countries in the world by Transparency International in its Corruption Perception Index. In 2011, Nigeria was ranked 143 rd out of 183 countries. In 2012, Nigeria was rated 139 th out of 176 countries and in 2013, Nigeria was placed at the 144 th position out of 177 countries. In the public sector, recruitment practices are susceptible to patronage and corruption. Several probes and committees have established that public procurement is a cesspool of corruption. According to the Presidential Committee on review of reform processes in the public service 1999, "there is no functioning public service in Nigeria-we are operating a patronage system that destroys merit." Weaknesses in machinery of government manifests in overlap and duplication of institutions; weak human resource management including misuse of the federal character principle; inappropriate appointment/posting; non-existent performance management; overlap and conflict between planning, policy and budgeting; lack of strategic focus on policy; poor Public Finance Management; weak capacity and poor strategic and operational management.
Institutional reform is necessary to deal with decreasing public service quality and dysfunction in Public Administration in Nigeria. Indeed, some scholars contend that success stories of some countries such as Botswana and Mauritius can be attributed to institutional reform.
It has been documented that political and institutional reforms are triggered by both internal and external processes and opportunities. The condition for institutional reform is ripe in Nigeria. There are champions of change in Nigeria. The falling oil prices cannot sustain the current way that government is doing business. All over the world, governments are embarking on institutional reform. International organisations and finance institutions are insisting on institutional change. The March/April, 2015 elections presents an opportunity for embarking on new ways of institutional change or consolidating the reforms that have been started.
For institutional reform to succeed in Nigeria, the following must be taken into consideration:
Mobilisation of a critical mass of champions of change from government, private sector and civil society.
Advocacy and campaigns to hold political leaders accountable to their promise for improved service delivery which requires institutional reform.
Building the capacity of government officials, the private sector and civil society on institutional reform.
Incentives to champions of change in the public service.
Exploring the opportunity of falling oil prices to initiate and consolidate institutional reform.
Build a development coalition of government officials, private sector and civil society to push for an alternative development agenda that prioritises institutional reform.
Pursue an extensive public administration reform that will address the issues of planning, policy, public finance management, service delivery, budgeting, human resource management and performance management. Nigeria is at a threshold of history. The enormous human and material resources of the country has not translated to efficient and effective service delivery to the citizens. One key way to deal with the challenges is institutional reform. The declining oil price and the March/April, 2015 elections present an opportunity for Nigeria to initiate or consolidate institutional reform. All champions of change must ensure that politicians and political parties jostling for power must address issues of institutional reform as a priority.
***Dr. Otive Igbuzor is a Pharmacist, Human Rights Activist, Policy Analyst, Development Expert and Strategist. He holds a doctorate degree in Public Administration.
Disclaimer:

"The views/contents expressed in this article are the sole responsibility of

thewillnigeria.com

and do not necessarily reflect those of The Nigerian Voice. The Nigerian Voice will not be responsible or liable for any inaccurate or incorrect statements contained in this article."