Etche Chairman's Life In Danger, GTCO Warns PDP Over The Satanic Plot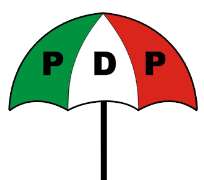 The Greater Together Campaign Organisation has raised the alarm over plots by the Peoples Democratic Party, PDP, in Rivers State to kill the Chairman of Etche local government, Mr. Charles Anyanwu, an All Progressives Congress, APC, chieftain, saying the prelude to the satanic is his current illegal arrest, detention and frivolous charges slammed on him.
The organisation, which described Mr. Anyanwu as one of its strongest supporters, also expressed worry that PDP has resorted to arrests and assassinations to build fear in the minds of APC supporters and the larger voter-population as to hijack up-coming election processes. "Pitiably and sad enough, PDP has chosen a member of the Anyanwu extended family to promote this evil project having already bought over the black sheep in the family with huge raw cash and contracts. We condemn this plot and warn PDP and its paid recruits to desist as Nemesis and Divine justice would soon catch up with them".
In a statement in Port Harcourt signed by Mrs. Ibim Semenitari, Director of Communications, the campaign organisation wondered why PDP, than canvass for votes through genuine campaigns, has decided to decimate the ranks of APC. While calling on security agencies to protect Mr. Anyanwu and ensure no harm befalls him, GTCO lamented that the Etche chairman's case is just one in several other plots originating from the PDP. In expressing worry over the development, the Dr. Dakuku Adol Peterside campaign outfit challenged PDP to a popularity test in Etche and other local government areas in Rivers state, devoid of police and armed militias' interference and intimidation.
It also demanded that Chief Emma Anyanwu, father to the Etche chairman, plays the role of a true father. "We are worried that rather than offer protection, love and care to his son, Chief Emma Anyanwu has chosen an ignoble path, standing to be counted among failed fathers. Our consternation increases when we wonder why this father would take up the gauntlet against his own son; his own blood.
Charles had recently raised the alarm that he suspected his father had the intent to kill him, and considering that the younger Anyanwu's sin is his membership of APC, we wonder whether the older Anyanwu does not know the legal and eternal consequences of treachery and bloodshed. That a man would sell his soul to the devil is awful in itself but that the same man would be in league with suspected hounds to kill his own son is sacrilegious and an unforgivable sin".
GTCO has therefore called for the immediate and unconditional release of Charles Anyanwu, warning of dire consequences should he die. "PDP and the police should know that Rivers people have tied the life of Charles Anyanwu and other incarcerated APC supporters on their neck, as they will be held accountable and liable in time and eternity should any harm, injury or death assails any of them".
Ibim Semenitari
Director of Communications
Greater Together Campaign Organisation
Wednesday, March 18, 2015