Abia State Descends On Former Governor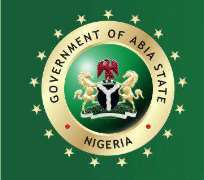 Abia State Government has given the former Governor of the State, Orji Uzor Kalu 72-hours to apologise to the State over statements he made against the State Government in a recent interview he granted to one of the national dailies or be prepared to be dragged to court for interpretation.
The former Governor was quoted to have said in the interview "our people will burn down the state. We are ready for them."
Continuing, he further stated "The Governor cannot try it, if he tries it, it will be the end of his administration".
Briefing newsmen at the Government House, Umuahia, over the matter, the Commissioner for Information and Srategy, Dr. ACB Agbazuere said the statements are treasonable as they, connote that the former governor has concluded plans to wage a war against the State, adding that the provisions of the Nigeria criminal code are very clear on such violation.
The Commissioner said he hopes the former Governor understands the implication of his statements as nobody is above the law, pointing out that the former governor is gradually working himself into prison.
While urging Chief Kalu to think before talking, the Commissioner reminded him that even past Presidents have gone to prison and condemned the reckless and unpatriotic utterances by the former Abia Governor.
According to him, while Orji Uzor was Governor, he never wished anyone to distract or pull his Government down and warned detractors not to take the simplicity of the incumbent Governor, Chief Theodore Orji for granted.
He used the forum to caution politicians in the state including the governorship candidate of the Progressives Peoples Alliance (PPA), Chikwe Udensi against making unguarded and reckless statements against the State or person of the Governor, warning that government will not tolerate further hounding of the State Government from any quarter.