GUS Celebrity Showdown: Genevieve Sounds Tough, Shows Class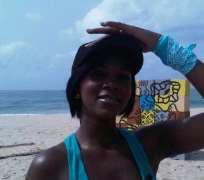 Genevieve Nnaji, the anchor person and task master in the on-going Gulder Ultimate Search Celebrity Showdown, has said that despite her cool look, she can be tough and very affirmative when occasion demands all that. At the first episode of the programme aired last weekend, Genevieve was not cowed by the celebrity cast as she effectively took charge and read the riot act to her fellow celebrities participating in the show.
Her first words to the celebrities were very instructive and direct: "Shed yourselves of your old lives and embrace the exciting new life to be experienced here in the jungle. Trust no one, but even at that, you will still need to trust someone here because, after all, you'll in the long run need someone to lean on."
Not even the presence of Bob-Manuel Udokwu, the host of the regular Gulder Ultimate Search series, could intimidate her.
Genevieve's direct question to Bob-Manuel could be said to make him understand that she was really in charge.
Sounding tough and perhaps determined to let her fellow celebrities know the game was not exactly about deep-throated laughter, Genevieve's voice rang out sharply again, instructing and alerting them, "Soon, you'll be embarking on a journey.
You must realise that this journey is for those who possess the right qualities. You have to be strong and smart enough to survive.
Celebrities, leave your luggage here and get prepared," she instructed.
Written by Tope Olukole
Story by nollywoodgists.com