APC Claims Dead Persons As Members In Rivers, Says PDP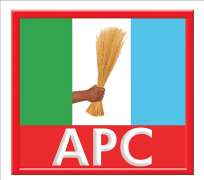 The Rivers State chapter of the Peoples Democratic Party, PDP, has drawn the attention of the police and other law enforcement agencies to the claims by the Governorship candidate of the All Progressives Congress, APC, Dakuku Peterside that over 30 persons supposedly killed in Ogba/Egbema/Ndoni Local Government Area of the State in a cult clash are members of the APC.
A statement from the office of the State chairman, Bro Felix Obuah and signed by his Special Adviser on Media, Jerry Needam believes there may be more to Dakuku Peterside's claim than meets the eye, moreso, as the APC party has gone ahead declaring one week of mourning for another 9 dead persons whose identities they have also refused to make public.
The party said it has become imperative to monitor the APC activities more closely because it's amazing how dead persons become members of the APC.
More worrisome, the PDP said, all those dead persons claimed to be APC members were either victims of armed robberies, cult related clashes.
As it stands, the PDP stressed, the only deceased person yet to be claimed as its member by the APC is the dead man found in a Jeep belonging to Chidi Lloyd's staff, Kehinde on his way to his master's house, Chidi Lloyd.
While sensitizing the police on the implications of APC's claims, the PDP also called on the APC, its governorship candidate, Dakuku Peterside and outgoing governor Chibuike Amaechi to stop feigning ignorance of the seeming chaotic situation in Rivers State which include armed robberies and cult clashes if all victims of such incidents are their members.
Signed.
Jerry Needam
Special Adviser on Media to
State PDP Chairman.
Tuesday, March 10, 2015