"I was accused and suspended"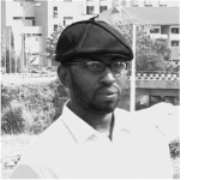 Abba Al Mustapha is one of the established movie stars in the Hausa film industry. In this interview with Hausa Galleria, the Kano state-born actor who is also a producer speaks of his movie, life and the controversies surrounding the Hausa film industry.
Tell us more about yourself?
I was born in Dandago, Kano city. I attended Bayero University and Kano state Polytechnic where I obtained a diploma in Crime Management and Banking and Finance respectively. I joined the Hausa Film Industry sometime around 2002.
Why acting, considering your educational background?
From the onset, I didn't join the film industry as an actor. It was a friend of mine that convinced me to join the movie business as a producer. I was in to business at that time.
How did you then become an actor?
I started acting when the guy that was supposed to play a particular role in the movie, Ruda didn't show up. After contacts with other actors failed, the director called me aside and said since I possessed the qualities of an actor, I should take the role. I told him I have to seek advice first; I talked to my friend and he said it's a good idea, I then called my mom and asked her opinion and she said why not. That was how I started acting, and I thank God for his graces.
Even as Hausa actors and actresses are demonstrating good examples to the public through their movies, there are rumours that these actors are scandalous.
That is not true. In as much as in every society there are good and bad people, of which the Hausa Film Industry is not an exception, does not mean that the entire is bad. All I know is that it will be difficult to spot an actor or actress at unreasonable places unless they are not popular. I bet you will never see Sani or Ali Nuhu at a club or a place that is not reasonable because all eyes will be on them. So, just because one actress did a terrible thing does not justify our characters.
It was said that due to a scandal, you were kicked out of the industry.
I think you misheard it, I wasn't kicked out, I was accused and suspended that was what they said.
What is it you were accused for?
Well, that is what I don't actually know. What happened was that a committee was formed to rectify the issue and the individuals involved in the committee took advantage of it and made it personal with those they have personal grudges with. I wasn't in town when it happened. The person that made the announcement was the same person that hired me on contract for Dangote Spaghetti advert, but the man has still not paid me. Each time I asked for my money, he always gave one excuse or the other, so, tired of his intrigues I told him that God will judge us here after. So, I don't know if that was why he included me in the list of his enemies. But I thank God that the committee was dissolved and its chairman Ibrahim Mandawari denying his involvement in the plot. From then I was cleared by the Kano State Censorship Board.
What about the Maryam Hiyana scandal, how true is it?
There was no element of truth in that. It was just some people trying to destroy her marriage, but thank God they did not succeed.
Let's get back to you, how many movies have you made so far?
I really can't say, but I know they must be more than 200.
How lucrative is the movie industry?
Filming is my source of income; whatever I have now is through the movie business. As an actor, I was paid for every movie I acted, the same with the movies I produced.
Have you featured in any Nollywood?
No, I haven't been invited for now, but I believe it's all about time.
Story by nollywoodgists.com