The Nigerian Armed Forces' Letter To Intersociety Is The Beginning Of An End To Age-long Civil Society-Military Hostile Relationship In Nigeria & A Call For Joint Efforts In Securitization Of Nigeria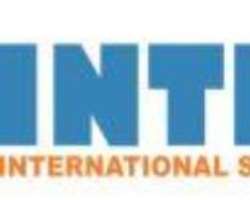 Ref: Intersoc/SE/NG/003/02/015/CDS/ABJ
Air Chief Marshal AS Badeh
Chief of Defense Staff, the Armed Forces of Nigeria
The Defense Headquarters, Ministry of Defense
P.M.B. 309, FCT, Abuja, Nigeria
Sir,
The Nigerian Armed Forces' Letter To Intersociety Is The Beginning Of An End To Age-long Civil Society-Military Hostile Relationship In Nigeria & A Call For Joint Efforts In Securitization Of Nigeria
(Democracy & Public Security, Onitsha Nigeria, 27th February 2015)-We write to inform your respected Defence Headquarters that the leadership of International Society for Civil Liberties & the Rule of Law is in receipt of a letter you addressed to us, dated 25th February 2015 and referenced: DHQ/ABJ/401/15/DCMR signed on behalf of your respected office by Major General MA Alkali. The letter under reference was in response to our earlier letter to the Service Chiefs of the Nigerian Armed Forces through your respected Defense Headquarters; the SGF and the Chairman of INEC, dated 10th February 2015 and referenced: INTERSOC/002/02/015/FGN/ABJ/FRN.
The letter titled: Healing The Wounds Of Aborted Scientific Rigging Of 2015 General Polls In Nigeria: What Your Respected Authorities Must Do or Beyond 2015 Polls' Shift: What INEC & Service Chiefs Must Do; was about our grounded opinion on effective ways of ensuring security of lives and properties of Nigerians during the polls as well as ensuring that desperate politicians including those who primordially hold that they are born to rule particularly in the Northwest and the Northeast; are thoroughly dwarfed and their possible rigging warehouses including palaces and worship arenas cordoned off till the end of the referenced polls. The overall aim of our letter under reference is to ensure the maximum protection of the citizens' lives and rights during and after the polls as well as popularity, credibility and acceptability of the polls' outcome to proportionate majority of Nigerians and the international watchers of Nigerian events.
The response of your respected Defense Headquarters of the Armed Forces of Nigeria as contained in the letter of yours to Intersociety under reference to the effect that "I am to state that your observations, concern and suggestions pertaining to the forthcoming General Elections are well appreciated" and that "furthermore, please be informed that Office of the Chief of Defense Staff is open and welcome any suggestion that could enhance peace and security of the nation (country)"; is profoundly re-assuring and inviting. This is also a clear departure from old cat-and-dog relationship between the Civil Society and the military in Nigeria and the beginning of an end to such unhealthy relationship. By this letter of yours to Intersociety, a new era of solid and harmonious relationship and understanding between the military and the CSOs in the country is opened.
The roles of the military in the defense and security of Nigeria and Nigerians internally and externally in recent times are highly appreciated. Challenges facing it are also noted. Preservation of the unity of the country till date by the military is also noted and appreciated. The dark days and era of infamy imposed and inflicted on Nigeria and Nigerians by the same institution is also not forgotten. Of all these, the roles of the military in the sustenance of Nigeria's fragile democracy including reduction in poll roguery and brigandage profoundly gladden our heart. The military's security roles during polls in Nigeria in the past three years have drastically reduced polls and post polls' violence as well as polls' rigging. Over 300 citizens died in the 2011 pre-election violence as against 2015's 60 recorded deaths till date excluding insurgency war casualties. The military's security and surveillance of poll materials and personnel in recent times have added credibility to polls' outcomes/results to the extent that most of the 1, 695 elective public office polls constitutionally conducted by INEC in Nigeria from 2011 were sustained and upheld by various polls' tribunals in Nigeria.
It is also globally established that Nigeria is one of the countries noted in notoriety with turbulent and homicidal polls. Its political parties are recently christened as "most corrupt in the world". While other social climes see public office polls as quest for aristocratic humanitarian services, political parties and actors/actresses in Nigeria see same as business enterprises and ethno-religious regimentation. In all these, the military appears to be the only neutral third party capable of providing last hope for Nigerians numbering over 170million. This is why the military institution must be supported by all and sundry at all times. So long as Nigeria's polls remain turbulent and mercantile, the lives and liberties of Nigerians must be maximally entrusted in the hands of the country's armed forces at all times without judicial, administrative and political excuses.
Finally, recent successes recorded by the armed forces of Nigeria against the atrocious and murderous Boko Haram insurgents are noted and appreciated. We also extend our condolences to the fallen heroes and urge your respected office to ensure that befitting care and attention is given to those left to mourn them particularly members of their immediate families. In prosecuting the referenced insurgency war, your respected office must ensure at all times that provisions of the Geneva War Conventions and relevant human rights provisions are strictly applied. For instance, shooting and killing an insurgent in combat is sustained by the war conventions, but taking same into custody and killing him or her amounts to war crime, etc.
As for the roles of the armed forces during polls particularly the provision of security and protection of lives and properties; which some interested parties are trying to stop using compromised section of the country's hallowed justice system; we remain opposed to such unconstitutional moves and solidly align ourselves with the armed forces and the Constitution of Nigeria 1999 with its last amendment. We dare say again that any attempt or effort by any court of superior records to invalidate the fundamental provisions of the 1999 Constitution on securitization and defense roles of the armed forces of Nigeria is dead on arrival!
We are always ready, willing and able to be conferred with by your respected office or any other reputable body on any popular or public interest effort at ensuring the safety and security of all parts of Nigeria or any part thereof as well as the overall protection of lives and properties of the Nigerian citizens from malicious and murderous others, irrespective of sex, age, tribe, religion and status.
Yours Faithfully,
For: International Society for Civil Liberties & the Rule of Law
Emeka Umeagbalasi, B.Sc. (Hons) Criminology & Security Studies
Board Chairman, International Society for Civil Liberties & the Rule of Law
+2348174090052
[email protected], [email protected]
Uzochukwu Oguejiofor, Esq., Head, Campaign & Publicity Department
Disclaimer:

"The views/contents expressed in this article are the sole responsibility of the author(s) and do not necessarily reflect those of The Nigerian Voice. The Nigerian Voice will not be responsible or liable for any inaccurate or incorrect statements contained in this article."
Attached Documents