Presidential Election: Fayose Accuses APC Of Planning Violence; Says; "Blackmail Against Military Won't Work"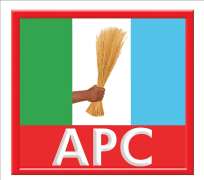 Ekiti State Governor, Mr Ayodele Fayose has accused the All Progressives Congress (APC) of planing to unleash terror on Nigerians after losing the March 28 presidential election; saying "the APC is trying to prevent the involvement of the military in the elections so as to be able to perpetrate violence during the elections."
The governor, who advised the APC to take its audio/video clip purporting the use of the military to rig the June 21, 2014 Ekiti State gubernatorial election to court, said; "Nigeria cannot be governed by blackmail and propaganda, but rule of law."
In a statement issued on Wednesday, by his Special Assistant on Public Communications and New Media, Lere Olayinka, Governor Fayose said; "It is the constitutional right of President Goodluck Jonathan to deploy
soldiers to provide security anywhere in Nigeria and not even the APC allies in the judiciary can take away this right."
Governor Fayose said the military was being blackmailed by the APC because the party has not being able to compromise the institution, adding that; "When APC people begin to blackmail an institution, it
simply means that such institution has refused to be corrupted by the party."
The governor said "all the noise being made by the APC and its lousy leaders on their purported audio/video clip is aimed at blackmailing the military into abandoning its responsibility of providing security during the election so that they can carry out their evil plot of unleashing violence on Nigerians unhindered.
"They invaded Ekiti with thugs during the June 21, 2014 governorship election but the presence of soldiers prevented the thugs from operating in the state."
While describing the APC as a party of shameless hypocrites, Governor Fayose said; "When soldiers were deployed in Edo State and the election was won by the party, Governor Adams Oshiomhole led APC leaders on a thank you visit to President Jonathan in Abuja.
"The same soldiers that provided security in Edo State and APC won, provided security in Ondo and Ekiti State. APC lost in the two States and Nigerians have not been allowed to rest.
"Should election be seen as free and fair only when APC wins. Should the military be hailed for providing adequate security during elections only when APC wins?
"Let me say it categorically that here in Ekiti, APC's plan to cause mayhem before, during and after the elections will be resisted.
"Also, let the APC be told pointedly that President Jonathan will deploy soldiers to provide security for Nigerians before, during and after the general elections and the APC blackmailers should drop their evil plan of visiting terror on Nigerians after losing the presidential election."