Rivers PDP Urges Police To Investigate Chidi LLoyd Over Unknown Dead Body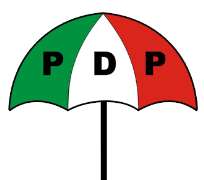 The Rivers State Chapter of the Peoples Democratic Party, PDP, has enjoined the State Police Command to investigate the circumstances that led to the death of a man whose corpse was found in a private farm belonging to Mr Chidi Lloyd. In doing so, the police should not be deceived by the alarm raised by Mr. Chidi LLoyd, member of the State House of Assembly representing Emuohua State Constituency over yet to be identified dead body found in his personal car driven by one of his workers on his way to Chidi LLoyd's house.
The party in a statement signed by Jerry Needam, Special Adviser on Media to the State Chairman, said it's very doubtful that Mr. LLoyd's worker would be boldly driving a dead person hidden in his Jeep car into his personal residence without his knowledge.
According to the party, evidence abound about desperate politicians getting involved in some incredible inhuman acts for reasons best known to them especially during political periods like this.
The PDP recalls a similar experience about two years ago where same Chidi LLoyd was involved in hit and run accident, abandoning his victim and disappearing into the tin air, and yet another one where he (LLoyd) in sheer display of bravado, repeatedly hit his fellow lawmaker, Michael Chinda to stupor during the July 9, 2013 fraca that ravaged the State House of Assembly.
All this the PDP notes, amounts to not having regard for the sanctity of life and in this present case may not be mere allegation which is the more reason why the security agencies especially the police must investigate Mr. Chidi Lloyd and his family.
Signed:
Jerry Needam
Special Adviser, on Media to
State PDP Chairman, Bro. Felix Obuah
Wednesday, February 18, 2015