Female suicide bomber attacks Borno market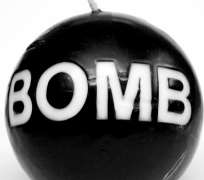 A female suicide bomber blew herself up at a crowded market in Biu, northeast Nigeria, on Thursday, the latest in a spate of similar attacks by women and girls in the region besieged by Boko Haram.
'There has been a suicide attack by a female suicide bomber in the market this afternoon,' said Babagani Ali, who lives in the Borno state town 180 kilometres (110 miles) south of state capital Maiduguri.
Another witness gave similar details but there was no immediate word on casualties.