CORPS MEMBERS IN LAGOS GET 400% PAY RISE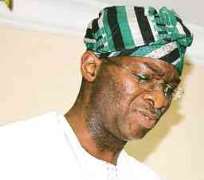 The Lagos State Government has approved an increase of over 400 per cent in allowance to corps members posted to public schools and other government agencies in the state.
The Chairman, Lagos State National Youth Service Corps Governing Board and Commissioner for Special Duties, Dr. Tola Kasali, disclosed that the state governor, Mr. Babatunde Fashola, had approved N15, 000 as allowance for corps members serving in public schools, while those posted to other government agencies would get N10, 000.
Before now, corps members serving in public schools in the state were being paid a paltry sum of N3, 500 while those in other government agencies were paid less.
Speaking at the closing ceremony of the orientation course for the 2010 Batch 'A' corps members deployed to the state on Tuesday, Kasali said the approved allowance would be paid to the corps members with immediate effect.
Kasali, whose speech was read by the Director of Finance and Administration, Ministry of Special Duties, Mr. Nurudeen Salami, stated that the gesture was meant to motivate corps members that would be teaching in public schools, to make them comfortable so that they would concentrate on the students in the next one year and see them as their younger brothers and sisters.
He advised the corps members to make good use of the training opportunity on how to enlighten and educate school children on the danger of engaging in indiscriminate sex and the need for total abstinence from sex as the best way to reduce the spread of HIV/AIDS in the country.