NAVIGATION CHARGE: AIRLINES TO BEGIN STRIKE ON APRIL 9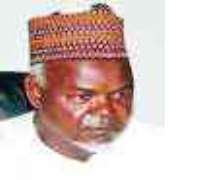 The ongoing face-off between Airlines Operators of Nigeria and the Nigerian Airspace Management Agency took a serious dimension on Thursday as the operators summoned an emergency meeting and subsequently passed a resolution to begin a strike on April 9 'if for any reason NAMA grounds any airline' on that day over terminal navigation charges.
Airlines had on Tuesday threatened to 'down tools' following an earlier circular by NAMA, informing them that due to accumulated indebtedness from the controversial domestic navigation charge, the agency would from April 9 begin to deal with the local carriers on cash-and-carry basis.
NAMA's circular to the airlines partly read, 'You will have to obtain a payment clearance from the commercial department at any airport of departure before operation. All your payments should be made at the airport of departure.'
The resolution to commence strike, a copy of which was obtained by our correspondent shortly after a press briefing by AON on Thursday, was signed by the chief executive officers of almost all the domestic airlines, Chairman, General Secretary and the Assistant General Secretary of the airline body.
The resolution partly read, 'We, members of the Airlines Operators of Nigeria, sequel to our meeting of Thursday, April 1, 2010 and listed hereunder, have agreed and passed a resolution that we will protest on the April 9th of 2010, by refusing to provide domestic scheduled services nationwide if we are compelled by the Nigerian Airspace Management Agency to pay either en route air navigation or domestic terminal charges as there is a court case pending …'
The resolution, which was passed by the AON shortly after a meeting with the Nigerian Civil Aviation Authority at its board room in Aviation House, Murtala Muhammed Airport, Lagos, was signed by the following: The Managing Director of Nigerian Eagle Airlines formerly Virgin Nigeria, Captain Dapo Olumide; Acting Managing Director of Arik Air, Mr. Chris Udulue; Chairman of IRS Airlines, Alhaji Rabiu Ishaku-Rabiu; and representative of Aerocontractors, Captain P.S Ogunlowo.
Others were Director of Commercial, Dana Air, Mr. Vaswani Bharat; a Director of Chanchangi Airlines, Alhaji Bello. S. Dukku; a representative of Afrijet Airlines, Mr. Vitalis Ibe; a representative of Overland Airways, Mrs. Aanu Benson; and a representative of Caverton Helicopters, Mr. Dave Vickers.
Officials of AON who signed the resolution were its Chairman, Dr. Steve Mahonwu; General Secretary, Captain Muhammed Joji; and Assistant General Secretary, Alhaji Tukur Muhammed.
NAMA through its General Manager, Public Affairs, Mr. Supo Atobatele, had said, 'The threat by airlines cannot hold water as the agency stands by its circular.'
He had added, 'They are owing NAMA close to N2bn and this is affecting our operations. We spend millions of naira every six months to calibrate our equipment. Their refusal to pay is a threat to safety. The Acts of Parliament 48 of 1999, Section Seven, Sub-section 'R' that establishes NAMA empowers it to charge for any services rendered.
'We have called them to a round table but they have refused to come and are now resorting to blackmailing us. Those of them that fly to the West Coast and other countries, don't they pay?' he asked.