APC Youths Decry Fayemi's Non-Participation In Ekiti Electioneering Campaigns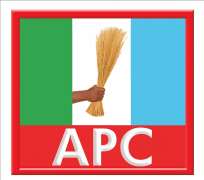 Some All Progressives Congress (APC) youths in Ekiti State, under the aegis of Ekiti APC Youths Congress (EAYC) have called on national leaders of the party to prevail on former governor of the State, Dr Kayode Fayemi to "return to Ekiti State to lead the APC candidates' campaigns."
The youths lamented that "APC candidates are going about campaigning with no one leading them, unlike the Peoples Democratic Party ( PDP ) candidates that are being led by Governor Ayodele Fayose."
According to a press statement issued in Ado-Ekiti on Monday and jointly signed by Mr Tope Ogunkuade and Comrade Tunji Adeleye, Convener and Secretary respectively, "Fayemi's refusal to lead the APC campaigns in the State is inimical to the success of the party in the April 14 and 28 elections."
The youths, who lauded Fayemi for donating N1.5bn to the campaign fund of the party's presidential candidate, Major General Mohammadu Buhari (rtd), added that it was not enough for the former governor to donate money and be following Buhari everywhere he goes.
"Elections are not won by just donating N1.5bn and moving up and down with the presidential candidate.
"Rather, elections are won by serious field work and it is very unfortunate that our leader has abandoned our party candidates.
"Unlike Fayemi, Governor Fayose and other PDP leaders, including the Minister of State for Works, Prince Dayo Adeyeye are in Ekiti, working day and night to ensure victory for the party.
"We are therefore begging Fayemi to return to Ekiti to lead APC candidates campaigns. He should also make adequate fund available because the N1.5bn he donated is only for the Abuja and Lagos people."