Suicide bomber hits Potiskum …6 feared dead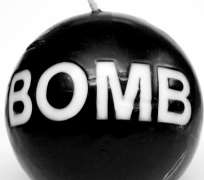 Six persons were on Sunday killed in a fresh suicide bomb attack in Potiskum, Yobe State, residents of the town have said.
Potiskum, in recent times, have been at the receiving end of such attacks which have claimed several lives.
Though no one has claimed responsibility for the attacks, they are believed to have been carried out by members of the radical Islamic sect, Boko Haram.
Witnesses said the explosions occurred around 1:20pm on Sunday, in front of the residence of the People's Democratic Party candidate for the Potiskum/Nangere federal constituency in Yobe State, Sabo Garbu, opposite the Federal Government College in the town.
A witness, Ali, said the bomber came to the residence of the politician and detonated the explosives just in front of his house.
He said he was hosting a lot of party supporters at the time.
He said the explosive killed six persons on the spot with several others sustaining injuries.
Police are yet to confirm the incident but an hospital authority, who pleaded anonymity, said six corpses where brought to the hospital.