Daniel Alabrah: A Journalist With Integrity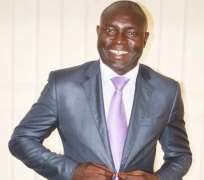 Barely four years ago, one Prince Emma, an Ijaw Lagos-based motivational speaker invited me to his monthly seminar on community leadership at Wema bus stop in Ajegunle. I was so happy to grace the seminar and Prince Emma gave me Daniel Alabrah cell phone contact as then Sunday Sun deputy editor to reach him for any Niger Delta publications. As a young fourth estate writer, I knew someday I would meet a senior colleague in this noble profession of ours.
One month later of getting the contact of Daniel Alabrah,a friend of mine who read Mass Communication from the University of Lagos told me he wanted to make a publication and needed one of the Sunday Sun editors to be known, so I never hesitated to introduce him to this amiable Ajegunle journalist and he published those articles sent by my friend. Since then, I have been communicating with Daniel Alabrah either through text messages or phone calls.
This quintessential Bayelsa born-journalist who grew up in one of the most slums of Ajegunle city never gave up his career than pursuing it to the top. He dedicated his time with the Sunday newspaper where he rose from ordinary reporter to the Sunday Sun editor. He is one of the Ajegunle products that took journalism from community level to the national level. Not long ago, news came that Daniel Alabrah has been appointed as Head of Media and Communications to Presidential Amnesty Programme to Hon.Kingsley Kuku.
This appointment was not a surprise to people like us because Daniel Alabrah worked for it and through God's abundant blessings on him. He was one of the best brains the Sun newspaper has ever employed and he remained faithful and accountable to his job. He was never deterred on the journalistic job, though people see this profession as for poor people but he knew his calling and worked towards achieving a set goal for his life. Who ever thought an Ajegunle product could be appointed as Head of Media and Communications to Presidential Amnesty Programme and remains one of the role models to Ajegunle upcoming stars in making?
Moreover, Daniel Alabrah was bestowed with a community award by one Ajegunle comedian cum presenter, Mallam Africa over his humanitarian services to the society. He is not carried away by Abuja connections rather decide to give back to Ajegunle community in kind. At present, his sponsored football team are playing competition at Navy Barracks ground, the home of star footballers in Nigeria. His past viewpoints on the Sun newspaper then were worthy to be emulated.
He remains one of the vibrant journalists Nigeria has ever birthed .Who says that Daniel Alabrah cannot be the next information minister in Nigeria or governor of Bayelsa State if he is ready to contest. He was recently added to Mindset Media Hall of Fame 2015 calendar and remains Mindset family supporter for life.
His regular postings on political issues as a political scientist continue to make his profession relevant on the social media. He is a man of integrity that understands the nitty-gritty of the profession. He remains an Ijaw proud son who has ever disappointed his community since his new status in Abuja.A well-trained journalist with a pedigree in the profession.
Today, Daniel Alabrah remains one of the sons that left Ajegunle with vision accomplished to the core. Once again, thank you for supporting Mindset Media Limited and we are solidly behind your astronomical success in life. He is an energetic advocate on online publications in Nigeria and abroad. Once again, happy birthday sir! God will continue to increase your years on earth and prosper your journalistic work to the end.
Godday Odidi
Public Affairs Analyst/Mindset Media Limited
08058124798
Lagos
Disclaimer:

"The views/contents expressed in this article are the sole responsibility of

Godday Odidi

and do not necessarily reflect those of The Nigerian Voice. The Nigerian Voice will not be responsible or liable for any inaccurate or incorrect statements contained in this article."
Articles by Godday Odidi