Missing Ekiti grandmother in Lagos branded a witch, escapes mob lynching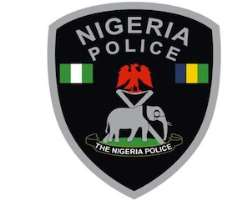 Their joy knew no bounds and this could easily be noticed as they were all in jubilation mood last Thursday. Reason: Their 72-yr-old grand mother, Modupe Obafemi, who was declared missing a fortnight ago, has been found.
The grandmother, from Ado-Ekiti, Ekiti State, was said to have been found in Lagos at Wilmer area of Ajegunle after being thrown out of a moving vehicle with bruises on her body last Sunday.
Also, a 'good Samaritan' was said to have saved this grandmother from being lynched by a mob who suspected her to be a witch, a kidnapper or a mad person.
On noticing that her life was in danger, the grandmother raised the alarm in Ekiti dialect which attracted a passers by who happened to be an Ekiti man. ''I am neither mad nor am I a witch but I need your assistance to locate my children. Help me please,'she was quoted as saying. The grandmother's cry attracted another 'good Samaritan' who also hailed from Ekiti State who opted to help her out of her predicament.
One of the 'good samaritans' was said to have made calls to his people who volunteered to locate the address given by the grandmother in Ado-Ekiti and this paved the way for her to be located as it was discovered that she came all the way from Ekiti to celebrate the Yuletide in Lagos but was thereafter declared missing by her daughter who lives at No 16, Titiloye Street, off Kogberegbe, Isolo.
At the time of this report, Madam Obafemi was on admission in a private hospital in Lagos and was not allowed to talk to journalists. Meanwhile, her daughter, Mrs Oyefusi Adenike, was full of appreciation when Sunday Vanguard contacted her last Thursday for publishing the story of the disappearance of the grandmother.
''Mama was found at Wilmer bus-stop. We received the news via telephone and we rushed to the scene but she was very almost out of breath before she was located and was rushed to hospital. She was almost stoned to death by a mob but by divine intervention, rescued by a good Samaritan,' the daughter said.
Madam Obafemi travelled to her daughter's house in Isolo during the Yuletide from where she was declared missing on Monday, December 29, 2014.
The security guard in the compound was said to be asleep when the grandmother left the house while neighbours claimed she was spotted on two separate locations holding her bathroom slippers. Nobody could trace her whereabouts until she was thrown out of a moving vehicle last Sunday. Vanguard