FirstBank partners Institute to intervene for two children with cardiac ailment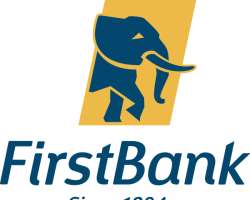 First Bank of Nigeria Limited has partnered the Tristate Cardiovascular Institute to provide financial assistance to cardiac patients of the institute who are unable to afford the cost of Cardio Vascular heart surgery in order to save and prolong their lives.
The Tristate Cardiovascular Institute consists of a team of world class cardiologists, cardiothoracic surgeons and other professional staff who have a mission to bring cutting edge cardiovascular disease diagnosis and treatment to Nigeria. Staff of the institute have been trained in the best cardiovascular centers in the world and have extensive experience in the diagnosis and treatment of cardiac conditions.
In a statement by the Head, Marketing & Corporate Communications, FirstBank, Mrs. Folake Ani-Mumuney, the Banks partnership with Tristate Cardiovascular Institute is implemented on the platform of FirstBanks Hope Rising initiatives aimed at providing health and welfare support for indigent persons and persons living with disabilities. According to her, FirstBank would continue to support its communities and impact the lives of the society at large.
In a letter to the Bank, the Consultant Cardiothoracic Surgeon at the Tristate Cardiovascular Institute, Dr. Michael Sanusi, FACS, noted that FirstBank is the first institution to donate to the newly formed Tri State Heart Foundation and thanked the Bank for its recent support towards the surgery of two children with holes in the heart.
The Tri State Cardiovascular Institute offers all forms of cardiac intervention for a wide spectrum of cardiovascular pathology  both surgical and interventional including structural heart disease. With offices in Lagos, Oyo and Ogun States, the institute has developed a track record of success in Nigeria having completed 32 open heart surgical procedures with no in-hospital mortality.
The institute has also developed a cardiac surgical programme for adults and children and has completed 18 open-heart surgical procedures in patients ranging from age seven months to seventy nine years also without mortality.  All surgical procedures are currently performed at the University College Hospital Ibadan in a state of the art cardiac catheterization laboratory and operating theatre with an ultra-modern intensive care unit.