UBA to expand operations to Angola, South Africa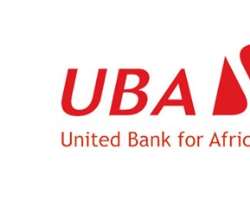 The United Bank for Africa Plc (UBA) plans to expand to Angola and South Africa as Nigeria, its largest market, is pummelled by falling crude oil prices.
The lender will move to the southern African nations as part of its next 'phase of expansion,' its Chief Executive Officer, Phillips Oduoza said in an interview on with Bloomberg TV Africa  in Davos. Oduoza said he didn't expect oil prices or the naira currency to continue their decline.
Nigerian companies and the Lagos-based bank are 'adequately protected' against a drop in the value of the naira and the price of oil, Oduoza said. The currency of Africa's largest economy and crude producer probably won't be devalued further and loan defaults are unlikely to increase, he said. Angola is the continent's second-biggest oil producer.
Nigeria is struggling to cope with crude prices that plunged by more than half in the past six months. Policy makers responded by devaluing the currency in November, increasing interest rates to a record 13 per cent and proposing spending cuts.
'We have done quite a lot of hedging and we have applied various financial products to make sure that the bank is adequately protected,' Oduoza said.
'The naira is finding its realistic value,' he said. 'I do not think you are going to see any major devaluation, if at all it is going to happen.'