Bird Flu hits 7 states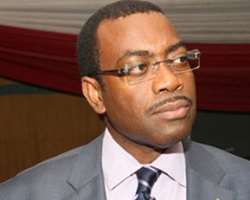 The Minister of Agriculture and Rural Development, Dr Akinwunmi Adesina, has confirmed cases of bird flu in Kano, Lagos, Ogun, Plateau, Delta, Edo and Rivers States.
Speaking at a news conference in Abuja on Wednesday, Dr Adeshina said the bird flu exposures had resulted in the mortality of over 22,573 of the birds across the country.
Although, adequate measures had been put in place to contain the spread of the disease to other parts of the country, he advised Nigerians to ensure proper hygiene and ensure proper cooking of poultry products.
According to the Minister, plans are underway to pay insurance benefits to owners of the affected poultry.
The Federal Ministry of Agriculture and Rural Development (FMARD) had last week announced new cases of the Avian Influenza otherwise known as Bird flu in Nigeria.
Avian influenza is a type of viral disease affiliated to birds only and is an infectious disease.
The ministry stated in a release that the birds' blood samples forwarded to the National Veterinary Research Institute tested positive for H5 Strain of Avian Influenza virus, otherwise known as bird flu.
It added that confirmatory samples were sent to the International Reference Laboratory in Padova, Italy for further characterisation.
He further said that all state directors of veterinary services and the FCT Poultry Association of Nigeria (PAN) and other stakeholders had been informed and advised to be on alert with intensified bio-security measures to avert possible spread of the disease to other states.
'The World Organisation for Animal Health and Inter African Bureau for Animal Resource and development partners have also been appropriately notified in compliance with our statutory international obligations,' the Ministry said.
FMARD said it had quarantined the infected premises and placed restriction of movement on poultry and poultry products into and out of areas around infected premises.
Meanwhile, the Edo State Commissioner for Agriculture and Natural Resources, Abdul Oroh, in a press statement on Wednesday in Benin, explained that necessary steps of quarantine and decontamination have been instituted.
'Members of the public need not panic as Edo State Government is already taking necessary steps through the Ministry of Agriculture and Natural Resources to curtail the spread to other farms,' the statement said and advised members of the public not to buy any dead or sick birds from any source.
The statement went further to advise farmers to watch out for any high mortality in their farms and promptly report such to Veterinary Department of the Ministry of Agriculture and Natural Resources, Benin City.
The State Director of Veterinary Services, Dr. Collins Aibaogun, who gave details of the outbreak of the disease, said the 420 birds were confirmed dead in a poultry farm in Benin where the outbreak occurred.
He added that the result of samples sent to the National Veterinary Institute, confirmed the existence of the virus in Benin.