Football Fans and Players Win with Nissan's Goal of the Tournament Competition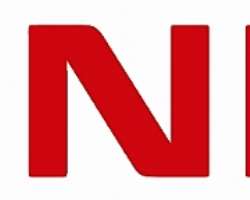 JOHANNESBURG, South-Africa, January 21, 2015/African Press Organization (APO)/ -- Nissan (http://www.nissan-global.com) is bringing the Goal of the Tournament competition to the 2015 Orange Africa Cup of Nations (AFCON) football tournament and giving fans and players the chance to win big.
Logo: http://www.photos.apo-opa.com/plog-content/images/apo/logos/nissan-1.jpg
Photo 1: http://www.photos.apo-opa.com/index.php?level=picture&id=1672 (AFCON Goal of the Tournament trophy)
Photo 2: http://www.photos.apo-opa.com/index.php?level=picture&id=1673
Goal of the Tournament gives fans across Africa the opportunity to vote on Orange AFCON 2015's best and most exciting goals. By voting, not only do they stand to win a Nissan Qashqai at the end of the tournament.
Roel de-Vries, Corporate Vice President, Global Head of Marketing, Communications & Brand Strategy – Nissan, explains, "The Goal of the Tournament competition gives football fans the chance to interact with the Orange AFCON tournament in a way that translates the excitement of the pitch directly onto their computer screens and into their lives. This is all part of our Engineers of Excitement program, which aims to enhance the experience of football fans."
Nissan has partnered with SuperSport to further enhance this experience. Football fans will be able to vote once a day for their favourite goals on Nissan's Goal of the Tournament competition page on supersport.com – available on the web and via mobile. Voting will open once the first tournament goal is scored and remain open until the end of the final game. Goals will be added to the entry form within five to 15 minutes after being scored. In addition, fans will be able to view all goals again, with clips being loaded onto the webpage within 15 minutes after the end of each game.
Brandon Foot, Acting CEO of SuperSport, comments, "We want to be the go-to channel for football fans to be part of the 2015 Orange AFCON action. We have secured the pay TV rights to broadcast the games, but beyond that we are excited to give fans the opportunity to interact with the tournament in a real and fun way, even once each game ends."
At the end of Orange AFCON 2015, CAF will select the best goal of the tournament, and all fan votes cast for this goal will go into a draw, with the winning fan being randomly selected after the final match on 8 February 2015. The lucky winner will drive away in a brand new Nissan Qashqai.
The player who scores the winning goal in Goal of the Tournament will also be presented with a trophy at the final to celebrate their performance in the Orange AFCON tournament. Renowned British jeweler and luxury goods house, Asprey, famed for its sporting trophy design and manufacture, most notably for Wimbledon and the Barclay's English Premier League, created the one-of-a-kind trophy.
Loren Craig, Head of Marketing Communications at Asprey, explains, "Asprey's in-house designers have worked to ensure the style line and aesthetic of the Goal of the Tournament trophy is in keeping with the main competition trophy. The sterling silver trophy has been created by Asprey's skilled artisans in our silver workshops, using a range of traditional silversmithing techniques."
Nissan is the official automotive sponsor of Orange AFCON – another example of its dedication to exciting sports which already includes the brand's proud sponsorship of the UEFA Champions League, Rio 2016 Olympic Games, Olympic Teams GB and Mexico, NCAA Football, Heisman Trophy, Canadian Football League and GT-R ambassador Usain Bolt – a renowned football fan.
Distributed by APO (African Press Organization) on behalf of Nissan Motor Co., Ltd.
FOR FURTHER INFORMATION PLEASE CONTACT:
Katherine Zachary, Corporate Communications, Nissan Europe
Telephone: +41 79 701 85 16
Email: [email protected]
Roland Buerk
Senior Director, Communications for Africa, Middle East and India (AMI) region
Nissan Motor Co.
Tel: +971 564 175 296
Email: [email protected]
About Nissan Motor Co.
Nissan Motor Co., Ltd., (http://www.nissan-global.com) Japan's second-largest automotive company, is headquartered in Yokohama, Japan, and is part of the Renault-Nissan Alliance. Operating with more than 244,500 employees globally, Nissan sold almost 5.2 million vehicles and generated revenue of 10.5 trillion yen (USD 105 billion) in fiscal 2013. Nissan delivers a comprehensive range of more than 60 models under the Nissan, Infiniti and Datsun brands. In 2010, Nissan introduced the Nissan LEAF, and continues to lead in zero-emission mobility. The LEAF, the first mass-market, pure-electric vehicle launched globally, is now the best-selling EV in history with almost 50% share of the zero-emission vehicle segment.
For more information on our products, services and commitment to sustainable mobility, visit our website at http://www.nissan-global.com/EN/
About Nissan in Europe
Nissan has one of the most comprehensive European presences of any overseas manufacturer, employing more than 14,500 staff across locally-based design, research & development, manufacturing, logistics and sales & marketing operations. Last year Nissan plants in the UK, Spain and Russia produced more than 635,000 vehicles including mini-MPVs, award-winning crossovers, SUVs, commercial vehicles and the Nissan LEAF, the world's most popular Electric Vehicle with 97% performance satisfaction and 95% of customers willing to recommend the car to friends. Nissan now offers 24 diverse and innovative products for sale in Europe today, and is positioned to become the number one Asian brand in Europe.
About Nissan in Africa
Nissan Motor Co., Ltd. supplies innovative and exciting cars across the hatchback, SUV, sedan and pickup segments in Africa and is targeting significant growth in the continent. Nissan has two operational hubs in Egypt and South Africa with long established factories, and is developing manufacturing in Nigeria as a third hub. In April Nissan, together with local partner Stallion Group, became the first automaker to build cars in Nigeria after the Government introduced new policies to stimulate the local industry. Nissan is revitalizing its sales network and expanding its product range in many countries with launches of new vehicles like the award-winning Qashqai and X-Trail. The Nissan LEAF is Africa's first electric vehicle, bringing zero emissions motoring to the continent. In 2014 the Datsun brand is returning to Africa with the launch of the Datsun GO in South Africa. In fiscal year 2013 Nissan sold nearly 110,000 units in Africa.