Boko Haram May Have Displaced Over a Million in Nigeria: IOM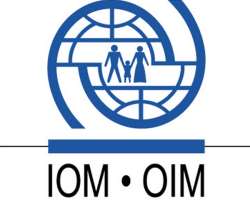 GENEVA, Switzerland, January 20, 2015/African Press Organization (APO)/ -- In the wake of mounting violence by the Boko Haram insurgency, Nigeria's displaced population may be close to a million, according to IOM. Unless the insurgency is stopped, the tragedy could leave many more displaced inside the country and spill over to destabilize Cameroon, Niger and Chad, it believes.
"IOM is working closely with the Nigerian government to accurately assess the impact of Boko Haram on the civilian population," said IOM Director General William Lacy Swing. "As the number of internally displaced men, women and children (IDPs) now approaches one million, the vast scale of this brutal insurgency is now becoming increasingly clear."
IOM also is concerned with the growing number of vulnerable people fleeing Nigeria and border areas to seek safety in neighboring countries. With the crisis spreading, IOM Director of Operations and Emergencies Mohammed Abdiker will arrive in West Africa later today as part of an urgent assessment mission.
"We now have irrefutable data on the impact of this crisis on Nigerians and are advocating for more effective humanitarian measures," Abdiker said. "We also are concerned with the regional impact of the crisis and potential threats to the peace and security of neighboring countries, should Boko Haram's insurgency spread."
To calculate the nearly one million displaced, IOM used its Displacement Tracking Matrix (DTM), an information management tool used worldwide to gather information on the status and location of IDPs.
The DTM was launched in Nigeria in July 2014. Through December 23rd, it identified a total of 389,281 IDPs (60,232 households) in five states: Adamawa, Bauchi, Borno, Taraba and Yobe.
Nigeria's National Emergency Management Agency (NEMA) recorded another 522,523 IDPs in Borno – the heart of the Boko Haram activity – and the states of Nasarawa, Kaduna, Kano, Plateau and Zamfara. This would bring the total number of registered IDPs to around 912,000.
But IOM notes growing evidence of the turmoil spreading across Nigeria's frontiers into the neighbouring countries of Cameroon, Niger and Chad. It estimates that the number of refugees and displaced populations on both sides of Nigeria's borders is now over 120,000 – bringing the total displacement created by the conflict to over a million.