B-FAST mission stays one month longer in Guinea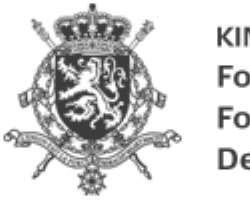 BRUSSELS, Kingdom of Belgium, January 19, 2015/African Press Organization (APO)/ -- The B-FAST Coordination Council last week decided to prolong the mission of the B-FAST team in Guinea with one month. On 18 January, a second team traveled to Guinea to take over from the first team, that is there since 20 December and that will return back to Belgium in a few days. The team operates in good logistical and security conditions, and has an excellent cooperation with the local authorities.
The B-FAST team is deployed in N'zerekore, Guinea, and operates a mobile B-Life laboratory with advanced communication means. In the laboratory, blood samples can be tested on Ebola. The team supports the Ebola Treatment Center (ETC), which is managed by the French NGO ALIMA (Alliance for International Medical Action). In the team, there are 4 specialists of the CTMA (Center for Applied Molecular Technologies) of the Catholic University of Louvain (UCL), 3 members of the Ministry of Defense and one officer of the Belgian Civil Protection.
The contribution of the field laboratory is essential for the operations of the ETC in N'zerekore. Without a laboratory for blood analysis, it is impossible to determine whether a patient is ill because of Ebola or because of another disease. The field laboratory is a part of B-Life, which has a satellite connection enabling an exchange of test results within a network of field laboratories. This allows the international community (and more particular the WHO) to gain insight in the situation and the evolution of the epidemic in the three countries most affected (Guinea, Liberia and Sierra Leone) in Western Africa.