European Union / Council conclusions on Tunisia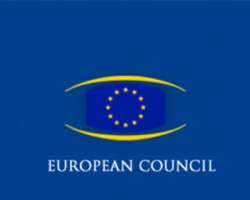 BRUSSELS, Kingdom of Belgium, January 19, 2015/African Press Organization (APO)/ -- The Council adopted the following conclusions:
"1. The European Union congratulates Tunisia in the wake of the legislative and presidential elections which mark an historic step in the country's democratic transition.
2. It welcomes the democratic commitment and the sense of responsibility of the Tunisian people and of all the political leaders and civil society who have managed to preserve a spirit of dialogue conducive to ensuring the success of this process. The EU pays tribute to the Independent High Authority for the Elections (ISIE) which has excellently organised several free, transparent and democratic elections within a short period of time. Tunisia's democratic transition is a source of hope and inspiration for other peoples of the region.
3. The EU congratulates Mr Béji Caïd Essebsi on his election as President of Tunisia, as well as the newly-elected representatives of the Tunisian people. It wishes the new authorities every success with the inclusive preparation and the implementation of the reforms which are key to consolidating the rule of law and the democratic achievements of the new Constitution, guaranteeing the security of all Tunisians and meeting the economic and social aspirations that were behind the 2011 revolution.
4. The EU remains steadfastly committed to cooperating with the new President of Tunisia, the next government, and the whole of Tunisian society, in order to deepen the Privileged Partnership between the EU and Tunisia. With this in mind, the EU will continue to back the efforts of the new authorities with political and financial support commensurate with both the progress already achieved and the challenges faced."