EUCAP Sahel Mali gets green light for advising internal security forces in Mali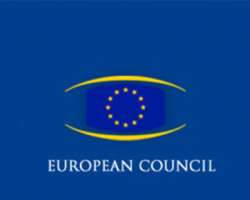 BRUSSELS, Kingdom of Belgium, January 19, 2015/African Press Organization (APO)/ -- The Council has launched EUCAP Sahel Mali, the EU's Common Security and Defence Policy mission in Mali. The mission's task is to support the Malian internal security forces.
EUCAP Sahel Mali will help the Malian state ensure constitutional and democratic order, put in place the conditions for lasting peace as well as maintain its authority throughout the entire territory. The mission advises and trains the three internal security forces in Mali, i.e. the police, Gendarmerie and Garde Nationale, and coordinates with international partners.
The EU High Representative for Foreign Affairs and Security Policy, Federica Mogherini, said: "The EU is a steadfast partner of Mali. The new mission reinforces the EU's comprehensive support to stability and security throughout Mali. By assisting the Malian internal security forces, EUCAP will help bring a long term solution to Mali's security challenges."
Following the Council Decision to establish the Mission in April 2014, the Core Team has been deployed in Bamako last July and has started its work to support the Malian internal security forces.
The mission is foreseen to last until 15 January 2017. Its headquarters is in the capital Bamako. A budget of €11.4 million has been allocated for the first year.
EUCAP Sahel Mali is embedded in the EU's comprehensive approach to security and development in the Sahel and comes in addition to two existing CSDP actions in the region: EUCAP Sahel Niger supports the fight against organised crime and terrorism in Niger while the EU training mission in Mali contributes to the restructuring and the reorganisation of the Malian Armed Forces though training and advice.