Hello, fans of Rubbin' Minds! Y! Radio launches 'The Frontpage' on Radio Continental today... Stanley Azuakola is host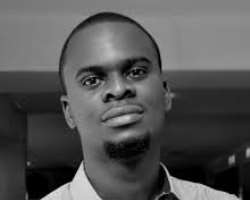 Building on the runaway success of Rubbin' Minds, which is now the nation's number one talk show for young people, Y!/YNaija.com in collaboration with Radio Continental has announced the launch a new radio show, 'The Frontpage'.
The show will spotlight the ideas and issues that matter to young Nigerians, ranging from politics to pop culture. Hosting the show is Stanley Azuakola; writer, satirist and editor of news and opinion blog The Scoop.
"We are excited to extend our mission of profiling and defining a generation through 'The Frontpage'," said Chude Jideonwo, who is editor-in-chief of Y!/YNaija. "Inspired by our flagship column on YNaija.com, 'The Frontpage' will be an issues-compass; providing informed and authoritative opinion, commentary, insight, and debate that guide and/or influence a generation of active citizens."
The weekly show debuts this Friday 6.30pm on Radio Continental 102.3. You can follow the conversation online on @YNaijaRadio with the hashtags #TheFrontpage or #TheFrontpageRC102.3.
"We are excited to partner with the A-team in the youth culture, especially at this inflection point in our nation's history, said Ayo Owodunni who is station manager for Radio Continental. "Young people are now the primary drivers of opinion, citizen engagement and action. 'The Frontpage' will feature the defining opinions and issues that will drive or change the narrative and that will empower those who will change Nigeria."
'The Frontpage' is a production of Y! Radio. The Y! brand is driven by its vision to be Africa's leading contemporary culture force – with a mission to provoke thought, inspire action and stimulate growth.
The official website for the show is radio.ynaija.com
About Red Communication
Red Communication is a PR & Communication firm under the parent company, RED. An innovative media group focused on Africa, RED's vision is to excite and empower an evolving generation through the media's limitless possibilities. Built across tools and platforms, its Communication Division holds Red Communication, Red Marketing and Small & Medium, and StateCraft; and its Content Division holds the Y! brands, including Y! TV, Y! Radio, Y! Magazine, YNaija.com, Teen Y!, Y! 2015, the Y! Tech 100 and the Y! Annual Black Ball/Y! 100 Most Influential List. It also anchors a development firm, The Future Project, which co-presents Africa's leading youth platform, The Future Awards Africa, and other projects including the Nigeria Symposium for Young & Emerging Leaders, 100,000 Jobs and #StartupsAfrica.
EBUKA OBI-UCHENDU
STANLEY