Rivers Assembly Workers' Protest Over Unpaid Salaries Justified—PDP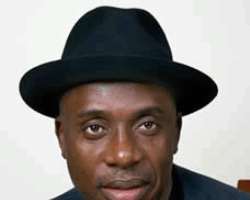 The chairman of the Rivers State chapter of the Peoples Democratic Party, PDP, Bro Felix Oduah wishes to identify with the staff of the State House of Assembly who protested at Government House, Port Harcourt today, January 15, 2015 over three years of unpaid salaries, describing their situation as pathetic.
In a statement signed by Jerry Needam, Special Adviser to the Chairman, Prince Obuah said the protest by the aggrieved State Assembly workers and the barricading of the gate of the make-shift House of Assembly at Government House where Gov Amaechi planned to converge with his rubberstamp lawmakers to approve the 2015 State budget is justified and logical.
According to the PDP chair, it's only a man with a stone heart like Amaechi that can turn a blind eye to the plight of these workers for three consecutive years running, yet all the money for their salaries and allowances were duly built into 2011, 2012, 2013 and 2014 annual budgets.
What remains inexplicable, Prince Obuah said, is why Amaechi prefers to sacrifice these workers' salaries at the altar of All Progressives Congress, APC sponsorship and campaigns yet he has the effrontery to preach to same people he is oppressing and sending to their early graves to continue to support this agent of marginalization and suppression, APC.
Nonetheless, Bro Obuah wants the protesting Assembly workers to thread with caution, reassuring that the incoming PDP government will as an urgent matter of public interest look into their grievances with a view to addressing and compensating them accordingly.
The PDP State chairman however warned against the mistake of falling into Amaechi's snare by rejecting him and his APC candidates whom he has planted to continue with his draconian regime and mismanagement of State resources at the expense of the people.
Signed:
Jerry Needam
Special Adviser, on Media to
State PDP Chairman, Bro. Felix Obuah
Thursday, January 15, 2015.