Africa: Associate Protection Officer: Nairobi, Kenya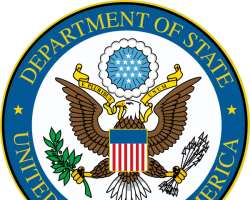 WASHINGTON, January 6, 2015/African Press Organization (APO)/ -- Application Deadline: January 27th 2015
Applications must be emailed to [email protected] by 11:59 p.m. Eastern Standard Time on the date indicated in order to be considered. Thank you.
How to Apply:
Please note that PRM-sponsored JPO positions are open to U.S. Citizens only.
Applicants must submit a completed United Nations Personal History form (UN P-11) via email to [email protected] by the deadline noted above. The UN P-11 form is available for download from the UNHCR website at http://www.unhcr.org/recruit/p11new.doc. PRM will accept the UN P-11 form without a signature. If desired, you may also submit a resume or curriculum vitae and letter of interest. Please specify the position for which you are applying in the Subject line of the email (i.e. Associate Protection Officer – Kabul, AFGHANISTAN). You must send a separate email and application for each position for which you are qualified and wish to be considered. For more information, please see the Frequently Asked Questions on the PRM website.
PRM Notes:
• For more information about UNHCR's operations at this post, please visit the UNHCR website at www.unhcr.org.
• University degree in Law, International Law, political Sciences or related field. Advanced degree strongly preferred for participation in the JPO program.
• Minimum 4 years (2 years with advanced University degree) of relevant professional experience. Experience in refugee work or humanitarian work desirable.
• Strong working knowledge of a second UN language (French, Spanish, Arabic, Chinese, or Russian) in addition to English is highly desirable for participation in the JPO program.
• The JPO job description and related information attached are provided by UNHCR.
• JPO contracts are initially issued for one (1) year and then renewed. American JPOs are expected to serve a complete (2) two-year JPO term.
Associate Protection Officer
Nairobi, Kenya
Job Description (JPO)
GENERAL INFORMATION:
Title: Associate Protection Officer (JPO)
Sector: Protection
Location: Branch Office Nairobi, Kenya
Duration of the assignment: 1 Year renewable (total of 2 years)
SUPERVISION:
Supervisor: Assistant Representative (Protection), Catherine Hamon-Sharpe
Title of other international staff members in same duty station:
- Senior Resettlement Officer
- Resettlement Officer / Integrity
- Associate Resettlement Officer
- Senior Protection Officer
- RSD Officer
- Associate RSD Officer (2)
Content and methodology of the supervision:
• The Assistant Representative (Protection) will provide guidance and training / capacitate the incumbent to deliver some protection assistance.
• At the beginning of the assignment, the Assistant Representative (Protection) will monitor the protection interventions of the incumbent and provide relevant feedback and guidance.
• Throughout the assignment, the Assistant Representative (Protection) will review the performance of the incumbent and will provide immediate feedback on the quality of his/her interventions
• The Assistant Representative (Protection) will ensure and oversee the incumbent's participation in meetings with relevant stakeholders, including government counterparts, implementing partners and community leaders.
• Depending on the progress of the incumbent, he or she will be trained to take on additional responsibilities and become focal point for a specific area.
DUTIES AND RESPONSIBILITIES:
1. Assist in developing and implementing a protection framework aligned with the UNHCR's global Urban Refugee Policy (primarily focusing on refugees and asylum-seekers in Nairobi).
• Show a detailed understanding of the cultural, legal, socio-economic and political issues that impact urban refugees.
• Monitor legal developments, practices and approaches, fostering constructive relations with the Government counterparts (e.g. Department of Refugee Affairs), in particular in the field of child protection, SGBV and education, as some of the key institutional protection priorities.
• Initiate and promote realistic protection initiatives/solutions in favor of urban refugees, with a view to ensuring sustainable conditions of stay within the adequate protection environment and in line with UNHCR's global Urban Refugee Policy.
• Contribute to the design, implementation and evaluation of protection related AGD based programming with implementing and operational partners.
2. Protect refugees and asylum-seekers in urban settings.
• Actively support the cooperation network (URPN – Urban Refugee Protection Network) established with refugees and partners in Nairobi in order to provide advice and guidance in matters related to refugees' continued safe residence in urban areas.
• Within the URPN, develop and implement timely and practical solutions to particular protection problems and assist SPO to ensure consistent engagement within the Legal Advocacy, SGBV and CP theme groups to ensure development/implementation of the comprehensive protection strategies in these areas.
• Coordinate with other UNHCR and partners' staff identification of vulnerable groups and individuals, in particular women and children, and develop concrete actions to ensure that their protection needs are addressed, including through promotion of BIA/BID processes; application of GBVIMS tool, etc., and that their durable solutions needs are addressed.
• Implement and oversee SOPs for relevant protection activities.
• Oversee and manage individual protection cases, including those on SGBV and child protection. Monitor and intervene in cases of refoulement, expulsion and other protection incidents through working relations with authorities and other partners.
• Recommend durable solutions for persons of concern through resettlement, voluntary repatriation and when/where appropriate local integration.
3. Provide legal support and advice.
• Provide effective and sound protection advice in line with refugee law and doctrine, and the national legal and administrative framework.
• Liaise with the competent authorities to ensure issuance of personal and other relevant documentation to the persons of concern.
• Promote principles of international refugee law, human rights law and international humanitarian law and assist capacity building initiatives with variety of stake-holders, including refugee communities and individuals to help them assert their rights.
• Assist in providing comments on existing and draft legislative/policy documents related to persons of concern.
• Take initiative to formally promote and explain protection issues relating to refugees and asylum seekers to a range of individuals and groups (in particular by promoting and supporting the BO Nairobi's protection out-posting methodology) in order to ensure that the rights of the refugees and asylum-seekers are respected and upheld.
• Work as a part of the Protection team and provide support to other functional units as and when required.
• Perform any other task as assigned by the supervisor.
ACCOUNTABILITY:
• The protection of populations of concern is met through the application of International and National Law, relevant UNHCR protection standards and policies.
• The participation of persons of concern is assured through continuous assessment and evaluation using participatory, rights and community based approaches (AGDM).
• Protection incidents are immediately identified and addressed.
• Protection coordination and out-posting is strengthened and provides better safeguard(s) to urban refugees and asylum seekers.
• Protection team in Nairobi extends sound, timely and meaningful protection assistance and support to persons of concern, authorities and partners.
AUTHORITY:
• Intervene with authorities and partners on protection issues.
• Decide priorities for reception, interviewing and counselling for refugee groups or individual cases.
• Enforce compliance of staff and implementing partners with global protection policies and standards of professional integrity in the delivery of protection services.
• Enforce compliance with, and integrity of, all protection standard operating procedures.
QUALIFICATIONS AND EXPERIENCE:
Languages: Excellent knowledge of English (essential). Working knowledge of another UN language (desirable).
Qualifications: University degree in Law, International Law, political Sciences or related field.
Experience: Minimum 4 years (2 years with advanced University degree) of relevant professional experience.
Skills: Coaching and stake-holders management; very good English drafting skills.
REQUIRED COMPETENCIES, which illustrate behaviors that are essential to achieving deliverables described above, and that are critical to successful performance. All jobs require the staff to abide to the Values and Core competencies of UNHCR.
- Judgement and Decision Making (M003)
- Strategic Planning and Vision (M004)
- Analytical Thinking (X001)
- Negotiation and Conflict Resolution (X004)
- Planning and Organizing (X005)
- Political Awareness (X007)
- Stakeholder Management (X008)
TRAINING COMPONENTS AND LEARNING ELEMENTS:
Training components:
The learning will be ensured through day-to-day coaching and mentoring. The Associate Protection Officer will be exposed to a range of protection and capacity building activities and will be required to develop, with the assistance of senior staff, a sound, all-round portfolio of the key competencies. These will include interviewing skills, legal analysis/advice, protection assessments, refugee status determination, and durable solutions, stakeholders' coordination/management and community based protection mechanisms. Coaching and mentoring will be reinforced by participation within in-house/external training opportunities as available and supported within the budgetary limits given by the JPO's Government.
Learning elements:
• Write analytical reports on protection threats faced by individual/groups of refugees and formulate recommendations on how to address such threats;
• Write legal assessments concerning the status of applicants;
• Deliver training sessions on refugee law and the UNHCR mandate;
• Develop appropriate, legally sound and culturally sensitive responses to the variety of issues brought forwarded by refugees and asylum seekers;
• Analyse legislation/policy frameworks and formulate appropriate comments/opinions;
• Coordinate/manage stakeholders with the aim of improving the delivery of protection to urban refugees;
• Acquaint her/himself with the UNHCR programming and reporting processes, principles and tools.
BACKGROUND INFORMATION:
Kenya Operation has 4 offices in Kenya, i.e. Branch Office in Nairobi, Sub-Office Kakuma, Sub-Office Dadaab and Field Office Alinjugur, employing some 500 workforce.
In 2014-2015, UNHCR will continue to count on the hospitality and support extended to asylum-seekers and refugees by the Government and people of Kenya. This includes: the preservation of and access to asylum and international protection; effective reception, registration, documentation and refugee status determination (RSD); land for approximately 530,000 refugees and asylum-seekers across six camps located in Alinjugur, Dadaab, and Kakuma, with the hope of securing additional space in Kakuma; strengthened police presence in camps; access to public health services for over 50,000 urban refugees and medical referrals from the camps; and integration of some 8,000 urban-based refugee children and adolescents into local learning institutions.
Today, UNHCR is concerned over the arrest and detention of refugees and asylum seekers who were rounded up during counter-terrorism operations launched by Kenyan security forces in Nairobi since 4 April 2014 targeting undocumented foreigners.
The protection team in Nairobi also provides technical support to the field, and coordinates the implementation of the overall protection strategy in Kenya.
The working environment in Nairobi is particularly challenging, and requires a dynamic attitude combining both sound knowledge and hands-on approach. Working hours tend to be long, and the issues dealt with are often challenging. The working environment has been further exacerbated by the recent decision of the authorities to direct urban refugees and asylum seekers to relocate to one of the refugee camps. While the Government's Directive to that effect is being challenged from the constitutional aspect, through the High Court petition filed by one of the UNHCR partners, the BO Nairobi has geared up its field/protection outreach, monitoring and advocacy activities in order to preserve the protection environment within the contracted asylum space.
The candidate of choice will need to be a professional with the ability to function under pressure and to work within an international and highly dynamic team in harmony and good spirit.
Despite the security concerns mentioned below, Nairobi is a good duty station for families. It has good medical facilities. Recreational facilities, schools and hotels are of international standards.
Nice houses are available, as well as good banking facilities, unlimited access to communication means, such as internet, telephone Sim cards etc.
There is no malaria in Nairobi, but cholera, malaria and yellow fever occur in other parts of Kenya.
Nairobi is in UN security Phase 1, but politically instigated demonstrations and riots may occur at any time. General crime in Nairobi is high and like many other large cities, it is no longer the safe place that it used to be. A high sense of vigilance and alertness is required.
June 2014