Enugu: APC guber candidate unveils running mate, manifesto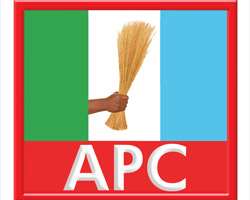 The governorship candidate of the All Progressives Congress (APC) in Enugu State, Barr. Okey Eze, on Tuesday presented Mrs. Juliet Ibekaku, a female lawyer, as his running mate.
The APC guber candidate equally unveiled his manifesto to public.
In a 6-point agenda, he promised to harness the huge economic potentials of the State for the benefit of the people, assuring that the APC government would implement its programmes without over taxing residents.
Lamenting the plight of the people of the State, he said, 'the poverty level in Enugu State is debilitating with 57 percent of the citizens of Enugu State rated as poor. There is infrastructural poverty through the lack of the most basic amenities- portable water, electricity and shelter.
'There is poverty of the pocket that translates to the growing incidence of hunger as a result of lack of employment opportunities and economic growth. Pensioners drop dead in long queues while waiting for meagre hand-outs that never come'.
'All these have laid the foundation for a greater evil- the poverty of morals. As men's souls are put in crucible, social norms and ethics become luxuries only a few can afford.
'In seeking your mandate to govern Enugu State, we firmly and sincerely acknowledge that poverty in our land has assumed such human disaster proportions that only radical economic and political actions can redeem the situation.
'The situation, therefore, calls for men and women of conscience, with original ideas and solutions for recreating the Enugu State of our dreams.
'The power we seek is the power to salvage our State from a self-imposed destiny that is poverty ridden and poverty prone. We believe that by your mandate and the special grace of God, our people shall be free from poverty, illiteracy and disease', he further stated.