Ogoni Day: Support The PDP, Obuah Urges Ogoni People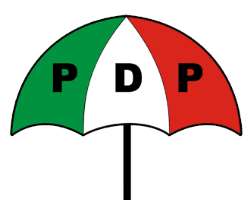 The Chairman of the Rivers State Chapter of the Peoples Democratic Party, PDP Bro Felix Obuah has urged Ogoni People, to use this year's Ogoni Day to support the party and vote for all candidates of the PDP.
This appeal was contained in his goodwill message to the good people of Ogoni on the occasion of this year's, 2015, Ogoni Day Celebration.
Bro Obuah while eulogizing Ogoni people for a peaceful and exemplary 22 years celebration, assured them that under the PDP government, their environmental and political aspirations will be actualized.
He regretted that the outgoing Governor, Rotimi Amaechi who stole the mandate Ogoni people gave him under the PDP, to the All Progressives Congress, APC has betrayed and deceived them, to the extent that all his promises to the Ogoni people were not fulfilled.
"I assure you, my good people of Ogoni that the PDP government by the grace of God come May 29, 2015 will recognize, appreciate and carry Ogoni people along and Ogoni people would not be deceived and betrayed again" the PDP Chairman, Bro Obuah assures
Signed:
Jerry Needam
Special Adviser, on Media to
State PDP Chairman, Bro. Felix Obuah
Thursday, January 3, 2015.