Due diligence: Why Unity Bank shunned power assets -Semenitari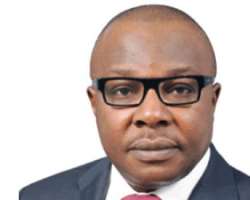 The Managing Director, Unity Bank Plc, Mr. James Semenitari, said the lender did not participate in the financing of the power assets privatisation.
He said the bank analysed the power assets against its strategy and discovered that it would not be viable for it to invest in the firms.
He spoke in Lagos during a news briefing recently
Semenitari said, 'When power assets privatisation came, we took a cursory look and with due respect, we didn't see an end-to-end diligence in terms of those who were coming to play in that sector. For example, the Kano Disco, under the Power Holding Company of Nigeria, used to do over N3bn in monthly collection of bills; but today, it is under N1bn. So, when it was owned by government, it was doing well, but when it went through the so called quasi-privatisation, the sales dropped. It means something must be wrong somewhere.
'So, knowing where we were coming from in terms of our huge non-performing loans, we will show unintelligence to rush into tickets that we cannot see from A to Z. But we partially supported one of the power assets investors; not fully, but based on other relationship we had with the company which is big in oil and gas and is doing well in infrastructure. We did that by way of guarantee.'
According to the Unity Bank boss, the lender is still studying the financing power deals in order to understand it better before going into it.
Unity Bank, he said, had the strategy of focusing on areas not being keenly contested by other lenders.
He explained, 'For us, our strategy is simply where everybody is going, we don't go because there is no value there. Where people are not going, is where we go. But when the power sector is properly legislated, we shall go into that, because it is an important sector for this economy. Don't forget that loan is shareholders' money.'
Semenitari said similar reason informed the bank's decision not to participate in financing some segments of the oil and gas sector.
He explained the same reason informed the lender's decision not to finance some deals in the oil and gas sector, noting that it was essential to ascertain the profitability of a deal before financing it.
He said the series of loan write-downs done by the bank took it to a negative position, adding that the development led to the capital raising exercise it did last year.
The Unity Bank CEO said, 'Looking at the oil and gas market space, we sat down again and did a cursory look at all the downstream business that was booming at a time. Again, the story of where everybody was going. It was a big boom backed by subsidy and wherever you hear subsidy, it is not a substitution. When you begin to subsidise, any prudent finance personnel will wonder how subsidy is forming a major source of loan repayment.
'There is nowhere in the world that when you are taking a loan, you will be looking at subsidy instead of cash flow as a means of repayment. With due respect, subsidy related deals have never been our attraction as an institution. There is a story that when a snake bites you, when you see a wall gecko, you will run away.
'We have actually been bitten over the years and we will not do well for shareholders to begin to run a rat race on the loan side.'