NITEL creditors to share N45bn sales proceeds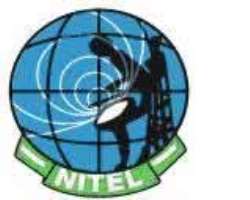 Creditors owed about N300bn by the Nigerian Telecommunications Limited will have to share the $252m (about N45.36bn) that was offered by the prospective investor in the company and its mobile subsidiary, the Nigerian Mobile Telecommunications Limited, investigation has shown.
The Head of Public Communications, Bureau of Public Enterprises, Mr. Chigbo Anichebe, confirmed this in a telephone interview with our correspondent on Monday.
He said it was because the proceeds from the sale of NITEL and M-Tel would not be enough to settle the creditors of the companies that the National Council on Privatisation approved guided liquidation as the best system for the latest effort at privatising the firms.
To make the coast clear for the sale of the company, the Federal Government had since settled the workers through a negotiated five-year pension buyout plan.
Anichebe said, 'It was certain that the proceeds from the sale of NITEL were not going to be enough to settle the creditors; that was why we opted for guided liquidation.
'When a company is liquidated, the proceeds are used to settle the creditors. Whatever they get is their final settlement and they have been carried along in the process.'
The creditors of the beleaguered telecommunication firms form a significant percentage of the Committee of Inspection appointed by the court to work with the liquidator. They have been representing the interest of the creditors in the transaction process. The Debt Management Office is also represented in the committee.
Our correspondent learnt that the committee was also verifying the claims of indebtedness submitted by the various entities that had done business with NITEL and M-Tel to establish the authenticity of the transactions leading to the accumulation of the debts.
Following the disqualification of NETTAG Consortium, one of the two companies that bid for NITEL, as a result of its failure to provide a bid bond, only the financial bid of NATCOM Consortium qualified for opening on December 3.
Accordingly, the financial proposal of NATCOM was publicly opened and the consortium won with a bid price of $252.25m.
After the recent ratification of the transaction by the NCP, the BPE signed an Asset Sale Agreement with the preferred bidder in Abuja last week.
However, another entity, Arabian Amlak for Investment Limited led by Gen. Abdullahi Mamman has gone to court to challenge the BPE for selecting NATCOM Consortium as the preferred bidder for NITEL and M-Tel.
The company said it was preposterous for the BPE to offer NITEL and M-Tel to NATCOM Consortium for $252m when it had made an offer of $919,999,999 to the privatisation agency through a proposition of 'willing-buyer willing-seller'. Agency report