Emphasis now on quality education, Says Shekarau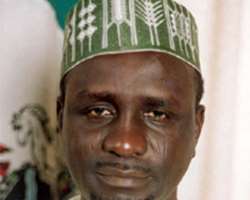 Nigeria Minister of Education, Ibrahim Shekarau, said at the weekend that the Federal Government has succeeded in increasing genuine access and improving quality in the sector.
He made this known at the commemoration of the 10th year anniversary for the establishment of his brain-child societal re-orientation programme, popularly called 'A Daidaita Sahu', during his period as a governor of Kano State at the Pink Peacock Hotel, Kano at the weekend.
Insisting that only unbalanced-mind could claim not to see the changes happening at the nation's education sub-sector, Shekarau added that it was in that direction that the present administration ordered for the implementation of the NEEDS strategy in all the Nigerian universities.
'Professional committees were sent to all public universities, including state governments' owned, to assess, in conjunction with the university communities, all needed to improve access and quality in those institutions,' he explained.
According to the minister, it was as a result of that that President Goodluck Jonathan approved the total sum of N1.3trillion that to be released within a five-year period. Most of the universities Shekarau said before could not even apply to gain access to the fund.
'We had to organize a workshop recently for our universities to show them process and procedures on how to gain access to the approved funding by Mr. President. For your information this funding is completely different from the funding provided by the Tertiary Education Trust Fund (TETFUND),' Minister said.
Shekarau boasted that the kind of investment the present administration is making was never experienced in the last two decades in the country.
'Just recently this government doled out a huge sum of money to our higher institutions of learning. Each university got N950m, each polytechnic received N650m and college of education collected the sum of N550m each. This has nothing to do with ethnic or section of a country,' he declared.
In the area of students' admission to tertiary institutions, the Minister said it was as a result of the low level of intakes that informed President Jonathan's decision to create more institutions of higher learning across the country.
Shekarau stated that, 'To increase access and quality of our education Mr. President created 12 brand new universities, 4 brand new polytechnics and 3 brand new colleges of education.'
Expressing further that, the administration established 127 Tsangaya (almajiri) schools in the Northern part of the country alone, according to him the Federal Government has also established 49 boarding schools across the country, especially for girls.
The education minister also challenged people with sectional interpretation of events in the country that, President Jonathan responded positively to the water shortage problem plaguing the famous Ahmadu Bello University, Zaria by approving the sum of N9billion for water project at the university.
'When completed, not only the university but the community of Samaru surrounding the university will also benefit immensely from the water project. People should be fair enough to tell Nigerians how President Jonathan is deeply interested in increasing access to education among Nigerians. The Guardian