Politicians Can't Do Without Us—Yoruba Actor, Kunle Afod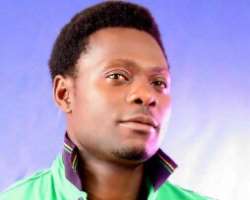 Few months ago, many entertainers indicated interests in contesting in the 2015 general elections. However, only few were lucky to pick their respective party tickets to vie for different slots at the poll next year.
But for Yoruba actor, who did not vie for a political position, has said politicians cannot do without entertainers, especially actor.
His reason, according to him, politicians know only entertainers can amass support for them (politicians) at elections.
Kunle Afod, who spoke with Nollywoodgists.com at an event held in Lagos recently, also stressed that, "I am born politician who started politics long ago."
"Let's forget the fact that Desmond has motivated us into politics," he added.
The actor, who is also the Social Director of the TGMAN, explained that actors and actresses have been involved in politics for a very long time, but that Nigerians failed to understand this.
He said politicians have been using artistes as campaign tools.