Jonathan to contest against semi-literate candidate -PDP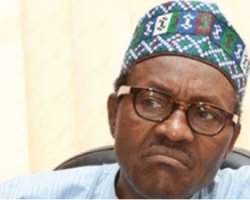 The national leadership of the Peoples Democratic Party has said that its presidential candidate in the forthcoming election, Dr. Goodluck Jonathan, will be contesting against a semi-literate candidate.
The National Secretary of PDP, Dr. Wale Oladipo, said this when some leaders of the PDP in the   Diaspora visited its national secretariat in Abuja on Monday     that there was no way the President would not win the election.
'The next election is going to be between darkness and light. It is going to be between a cosmopolitan highly-focused Ph.D holder and a semi-literate jackboot.
'Our candidate is a man who believes in integrating the economy of Nigeria into the world economic order. He is   a man who believes that the power sector should continue to be reformed so that we will attain the level of power generation and distribution that is commensurate with our aspiration in terms of industrial development. Nigeria cannot afford to go back. We will continue to move forward," he stated.
Obviously referring to the candidate of the All Progressives Congress, Maj. Gen. Muhammadu Buhari (retd.), the party also said the election would be between Jonathan and   'a military jackboot.'
Buhari, a former head of state, is the only presidential candidate who has a military background .
Section 131(d) of the 1999 Constitution allows anyone with school certificate qualification to contest any elective office in the country.
But PDP's National Secretary said that having won three presidential elections in which Buhari ran on the platforms of different political parties, there   was no way it would not floor the APC which had decided to field   the former military leader as its     presidential candidate.
'Even though we are not a perfect party,   our mission is perfect.
'We do not belong to any religious organisation and we don't belong to any ethnic group. In preparing for the next election, which is not going to be like previous ones because for the first time, the opposition has coupled together a contraption that is called the APC.
'They have passed through the motion and endorsed their perennial candidate. We have beaten him three times, we are going to beat him once again.
'The APC is not a political party that is ready to offer an alternative to the teeming masses of this country. The only agenda they seem to have is to see our back," he stated.
The PDP said that God had decided that Nigeria would not only continue to wax stronger,   he had also 'decided that this country will not go back to 1983 when we had to start doing trade-by-barter with Brazil; when we went back 500 years to start practising what our ancestors practised when there was no currency in this country.'
'God has decried it that we   will continue to pilot the affairs of this country and continue to implement the transformation agenda,' the PDP added.
But in a swift reaction, the Director of Publicity of the Buhari 2015 Support Group Centre, Dr. Chidia Maduekwe, expressed shock about the PDP comments, saying they showed the depth of their understanding of Buhari.
'How can the PDP refer to a man who had his initial military training   in Nigeria and the best officer cadet training institutions in the world as semi-literate. They are so lazy that they can not check Gen. Buhari's profile in this     internet age.The general went to the Military Training College in Kaduna; the Mons Officer Cadet School in the United Kingdom; the Defence Services College in India and the Army War College in the United States. The certificates given by these institutions are equivalent to university degrees.
'If they want a copy of the general's CV(Curriculum Vitae), they are welcome to have one.'
The BSGC boss advised that it would better serve public interest if the record of performance of Buhari was put side-by-side that of   Jonathan.
According to him, it was pedestrian for the PDP   to reduce the issues at stake to educational qualification.
Maduekwe said, 'Buhari had the opportunity to govern this nation in the past and his records are there for all to see.
'He managed our economy very well and paid up our debts and built up our foreign reserves. This was a man who was in charge when our refineries were built; this was a man who was in charge of the PTF(Petroleum Trust Fund) and left an enviable record.
'Contrast him with our Ph.D holder (Jonathan) who has run our economy aground and our foreign reserves depleted and we are today raking up debts.
'Under this Ph.D holder, Nigeria has come last among nations in the attainment of the Millennium Development Goals with a 2015 deadline. Nigeria came last because; we have a PDP government which is visionless. Nigerians certainly do not want a continuity of this suffering.' Additional report culled from Punch