Mikel was best against Newcastle -Mourinho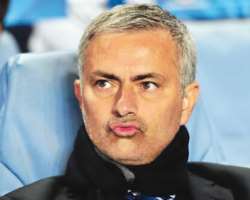 Chelsea manager Jose Mourinho has identified Mikel Obi as one of his key players, suggesting he is ready to give his other fringe players a chance during the busy Christmas period.
The Portuguese boss has had a trusted starting line-up of Thibaut Courtois, Branislav Ivanovic, Cesar Azpilicueta, John Terry, Gary Cahill, Cesc Fabregas, Nemanja Matic, Eden Hazard, Willian, Oscar and Diego Costa for most games during the first half of the season.
But Petr Cech, Filipe Luis, Kurt Zouma, Mikel, Andre Schurrle, Didier Drogba and Loic Remy have proved they are also ready to cope with the absence of any of the untouchables whenever Mourinho requires their services.
And the manager has praised Mikel for his recent performances covering the absences of Fabregas and Matic.
'The first time he played [from the start in the Premier League] was Newcastle and he was our best player,' Mourinho said on the club's website.
'How can he be our best player if he didn't play in three months? Because he was working every day at the top level. Sad, frustrated, not happy? Maybe. But professional - that's what I expect from the players.'
With the Blues ready for their Christmas busy period as they host West Ham at Stamford Bridge and two away games at Southampton and Tottenham Hotspur, Mourinho is planning to rotate the squad.
He said, 'It's the concept of helping the team. Everybody has to be ready to sacrifice for the team, to give everything for the team, to think about the team and not to be selfish. This is the way I want a team to be.
'The one that comes on in the last five minutes, he's a crucial player. If he makes a mistake the team loses; if he doesn't, the team wins. Everybody wins, everybody loses.'
Mourinho said he was happy with his squad, suggesting he is not likely to make any changes during the January transfer window.
He said: 'I want a short squad. In a short squad, everybody is important. I need every player. And when I sign a player, I don't say: 'It's you plus 10.' I say: 'It's you plus 21 or 22.
'You have to know the squad is good at Chelsea. If you're at a Chelsea as a goalkeeper, you can't imagine that you're the only good goalkeeper. It's the same for the strikers. For me, all of this is very normal.' Agency report