Jega: Parallel congresses not known to INEC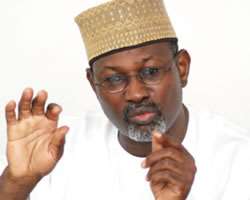 Chairman of the Independent National Electoral Commission, Prof. Attahiru Jega, on Monday in Abuja said the commission took no cognisance of any parallel congresses and primaries as it prepares for the conduct of the 2015 general elections.
The INEC boss said this in reaction to enquiries by The PUNCH on what the commission had been doing with the list of candidates who emerged from parallel congresses.
Chief Press Secretary to the INEC chairman, Mr. Kayode Idowu, told our correspondent that the commission did not recognise dual or multiple leaderships of political parties.
He said, 'Parallel congresses or primaries are unknown in INEC; in essence, the commission does not monitor two congresses or primaries at the same time and does not deal with multiple leaderships. The commission has no knowledge of parallel congresses or primaries because INEC deals with the leadership of political parties of which it has a record.
'Every party is supposed to file a record of their leadership with INEC and the commission has that record and deals with it. The commission does not deal with multiple leaderships at the same time. INEC does not deal with any party leadership whose record it does not have.
'If that leadership conducts a congress or primary, INEC does not have any official knowledge of that; in any case, the law requires that the leadership of the party, as constituted officially, should file nominations and that is why the commission says the national chairman and national secretary of the party, as known, must endorse the nominations.
'In the states, we also have their records. Until that leadership changes through the normal procedures, we will deal with that leadership.
'The only exemption is if the court gives an order that tells the commission not to accept the nominations by the leadership of the party; the commission is law-abiding and will be guided by the court order. There have been court orders like that and the commission has obliged by following the due processes accordingly.' Punch