Young Tunisian Film Makers Warn of Risks of Irregular Migration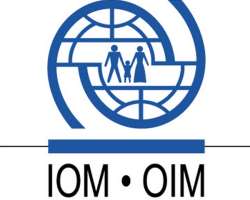 GENEVA, Switzerland, December 19, 2014/African Press Organization (APO)/ -- IOM Tunisia has launched an awareness campaign to warn young people about the risks of irregular migration, as the country marks International Migrants Day on 18th December.
The campaign "20 Youth, 20 Views on Migration" is part of a regional IOM project: "Solidarity with Children of Maghreb and Mashreq" (SALEMM), funded by the European Union, Switzerland, Italy, Compagnia di San Paolo, Fondazione Cariplo and the Municipality of Milan.
The project selected 20 young Tunisians aged between 15 and 25 from Tunis, Sfax, Gabes and Sidi Bouzid and trained them in film making. They then made their own short films on irregular migration and its alternatives during the summer of 2014.
The result is a series of 20 very personal short films. The videos warn of the dangers of irregular migration by boat, but they also highlight the benefits of academic and professional success at home, as well as family support.
"The SALEMM project gave us the opportunity to present our own ideas, based on our point of view and experience. Irregular migration is a serious problem. That is why I made my video to send a message to young Tunisians who want to leave. They should think about it carefully, because if they want to migrate, they should do so legally. They should also remember that in our country there may be alternatives to emigration," said Ahmed Boussarssar, 20, one of the young film makers.
The awareness campaign will be promoted in Tunisian media through December. To watch the videos developed by the young film makers, please go to:
https://www.youtube.com/channel/UCXCT8RZL3Ku-e3yDBKRpICg/feed