What Would Make Me Run Joint Account With My Hubby—Liz Da Silva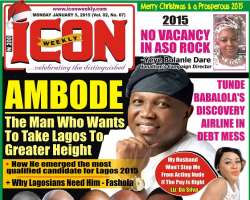 Rib cracking comedian, Basketmouth, in a brief interview with Ynaija, has revealed that marriage is not as simple the way people think it is as he has always tried to play his part to make sure it works for him.
Basketmouth stated that due to the nature of his job, whenever he is around, he tries to please his kids and his wife especially.
Citing examples, he revealed that going to any events, he makes sure he takes his wife along to make her feel special and he also serves as a houseboy just to make it up to her.
"When I am home, I am the houseboy, I do all the work, clean up the kids and spend time with them. I sweep, I cook, I wash…I do basically all the house chores," he revealed.