Set the Novel Trend of Gifting Plastic Surgery this Christmas Festive Season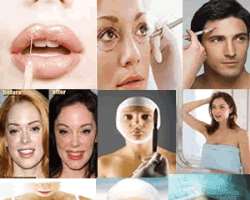 Plastic Surgery a new trend of gifting
I phone, Laptops, iPods and so on, these things we always wish our loved ones to gift us. But, have you ever heard of Gifting – Plastic Surgery! Yes, you are right this Christmas the Santa's sack has a new trend setting up.
The fact lies that, giving the gift of plastic surgery has been acknowledged as the latest and new trend setter. Even, Plastic surgeons in India state plastic surgery has been the most popular gift during holiday season. Medical experts say that, there is a lot behind this notion of giving the gift; the most prominent one is to enhance and improvise their appearance.
Generally, the work-side has fewer burdens during December and it's the perfect time for many to plan out surgical procedure as they get enough time to undergo post-operative care and rest. Recent studies even indicate that it is the perfect time to do something that has been nagging you since long about your physical appearance.
The most preferred destination for this has been India. The number of international patients coming to India has increased remarkably. India offers preeminent healthcare facilities and services at substantially less cost. Indian doctors and surgeons have national and international expertise and accreditation which elevates the overall experience of international patients.
Giving the gift – The right way..! Is very important; this can prove to be problematic many-a-times if it is not the wish list of the person receiving it. If you are well-aware about the wish list, then this turns out to be the most precious and wonderful gift ever. It's like a dream come true of the recipient.
Tour2India4Health Consultants is a leading medical tourism company in India. It represents more than 2000 treated patients worldwide in an array of surgical procedures. Tour2India4Health Consultants subscribe to provide its services with ethical standards keeping the information of patients safe and confidential. In addition to it's the client base get free consultation free of cost with medical experts panel and the team has its alliance with finest hospitals and surgeons who adapt latest technical know-how devices for surgeries making the overall experience gratifying, cozy and wonderful
Contact Us
Tour2india4health Medical Tourism Consultant
Ajanta Sea Breeze Society, Sector 14, Airoli,
Navi Mumbai, Maharashtra , India
Website: http://www.tour2india4health.com
Email: [email protected]
Phone: +91-9325887033