DAMAC Properties Announce Tiger Woods Design to Create Golf Course for 'AKOYA Oxygen'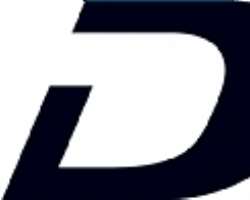 DUBAI, United Arab Emirates, December 9, 2014/African Press Organization (APO)/ -- Golfing superstar Tiger Woods will design the new 18-hole championship golf course in Dubai to be built by luxury real estate developers, DAMAC Properties (http://www.damacproperties.com) and operated by The Trump Organization.
Photos and logo: http://www.photos.apo-opa.com/index.php?searchterms=damac&level=search
Set within the 55 million sq ft master community of AKOYA Oxygen, the 'Trump World Golf Club, Dubai' will include a state-of-the-art clubhouse, world-class restaurant and pro shop. The course will be situated at the heart of the development, with some of the highest premium, residential developments in Dubai overlooking the course.
"Tiger Woods is one of the most famous and iconic sportsmen in the world who will bring his design expertise and worldwide playing experience to this amazing development," said Ziad El Chaar, Managing Director, DAMAC Properties. "Add to that the golfing prowess and skills of The Trump Organisation, our leadership position in luxury real estate development, with the global appeal of Dubai, we believe The Trump World Golf Club Dubai, designed by Tiger Woods, will be a market leader, judged against the best golf courses in the world."
"Bringing Tiger Woods to Dubai is a testament to the luxury and quality that can be anticipated at AKOYA Oxygen – where fashion meets the outdoors, and green really is the new black."
Woods has already gained a strong reputation for golf course design, with projects underway in Mexico and the United States. His first course to open for play will be El Cardonal in Mexico, which is scheduled to open before the end of the year.
In reference to the style of course that he is creating, Woods said: "I've been fortunate to play great golf courses all over the globe, from the original links courses in Scotland to the famous parkland courses in America and the distinctive layouts on the sandbelt of Australia. I hope to bring elements of those great courses and others to the Trump World Golf Club Dubai with the end result being a course that golfers will want to play again and again."
Woods has won 14 Majors in golf, second only to Jack Nicklaus, and is one of the most iconic sportsmen ever to grace the game. The two-time winner of the Dubai Desert Classic (2006 & 2008), who had previously looked at the opportunity to design a course in Dubai, is now returning to realize that dream.
He has won a total of 105 tournaments, 79 of those on the PGA TOUR, including four Masters Tournaments, four PGA Championships, three U.S. Open Championships, and three British Open Championships. With his second Masters victory in 2001, Woods became the first player ever to hold all four professional major championships at the same time.
"I can't wait to see this stunning project come to life," added Woods. "Dubai is fast becoming one of the most influential golfing destinations in the world, both for the professional game and for amateurs looking to enjoy the great weather, great courses and amazing lifestyle."
"We plan to create a distinct and memorable golf course that players of all abilities find enjoyable," he added. "I am very much looking forward to adding to the great courses of Dubai."
Site preparation work on the Trump World Golf Club Dubai is already underway, with the course due to open by the end of 2017.
This will be the Trump Organization's 18th golf property in the world and marks the second world-class course in Dubai with DAMAC Properties.
"Tiger Woods is the biggest name in professional golf," said Mr. Donald J. Trump, Chairman & President of The Trump Organization. "His expertise comes from winning on every great course in the world, including his win at the WGC - Cadillac Championship at Trump National Doral, Miami. Tiger will be a tremendous asset in developing the course at the Trump World Golf Club, Dubai - and together, with DAMAC Properties, we will be doing something very special."
The Trump World Golf Club, Dubai will anchor the AKOYA Oxygen master community that is located just off the Umm Suqeim road extension and less than 15 minutes from AKOYA by DAMAC.
AKOYA Oxygen will showcase the greenest living spaces in Dubai with parklands, green open spaces and private gardens. The development will include luxury living experiences in a lush, peaceful environment.
Established in 2002, DAMAC has delivered almost 12,000 units to date and currently has a development portfolio of over 39,000 units at various stages of progress and planning as of September 30th 2014, which includes over 10,000 hotel rooms and serviced hotel apartments.
Distributed by APO (African Press Organization) on behalf of DAMAC Group.
Further information is available at www.damacproperties.com
For more information please contact: Niall McLoughlin, Senior Vice President - Corporate Communications, DAMAC. Tel: +971 4 3732190 │ Fax: 00 9714 3732335 │Email: [email protected]
About DAMAC Properties:
For over a decade, the rich and diverse real estate portfolio of DAMAC Properties (http://www.damacproperties.com) has been at the forefront of the Middle East's luxury real estate market. With an enduring passion for design and quality, the company has built a reputation for creating some of the most iconic and desirable properties in the UAE, Qatar, Saudi Arabia, Iraq, Jordan and Lebanon.
Established in 2002, DAMAC has delivered almost 12,000 units to date and currently has a development portfolio of over 39,000 units at various stages of progress and planning as of September 30th 2014, which includes over 10,000 hotel rooms and serviced hotel apartments.
Always at the forefront of visionary concepts, DAMAC has relationships with Paramount Hotels & Resorts, (the official licensee of Paramount Pictures), Italian fashion houses Versace Home and FENDI Casa for branded residential apartments & villas and The Trump Organisation for the development & operations of the Trump International Golf Club, Dubai and The Trump Estates within the AKOYA by DAMAC development.
In Mid-2013, DAMAC Properties introduced the 'AKOYA by DAMAC' master plan development in Dubai. This includes mansions, villas, luxurious apartments and a retail centre all surrounding 'The Trump International Golf Club. Within the AKOYA by DAMAC, living experiences include 'The Trump Estates', a limited collection of 100 luxurious mansions. Also set within the heart of the community is a global first, with the launch of FENDI fashion-styled villas. AKOYA by DAMAC is also the home of Golf Veduta – serviced hotel apartments and DAMAC serviced Villas by Paramount Hotels and Resorts.
Following the unprecedented success of AKOYA by DAMAC, AKOYA Oxygen was launched in August 2014. The 55 million sq ft development in Dubailand and will include the most lush, green living area in the region with more than 4,000 trees. The project also includes a five-star international Hotel, a luxury desert-style wellness centre, globally-recognised retail brands, leisure & entertainment offerings, and organic market places all set within beautiful manicured and peaceful landscaping.
As a global leader in branded real estate, the company is also developing a US$1 billion hotel and luxury serviced residences in the Burj Area of Dubai, called 'DAMAC Towers by Paramount', which will comprise the first Paramount Hotel & serviced Residences in the region.
Within the hospitality sector, DAMAC's in-house hospitality team is responsible for managing the Company's growing portfolio of over 10,000 units of leisure assets in its serviced hotel apartment developments. The division provides complete hospitality management through its own hospitality operating brands 'DAMAC Maison Hotels and Hotel Apartments and NAIA by DAMAC.
As DAMAC continues to innovate and bring new concepts to the market, the Company is determined to build on its powerful performance to date. With vision and momentum, DAMAC is building the next generation of Middle East luxury living.
In addition to support services provided by the Dubai headquarters, the company's comprehensive Customer Care Program provides solutions through its network with offices in the UAE, Jordan, Iraq, Lebanon, KSA and Qatar.
Further information is available at www.damacproperties.com or join DAMAC Properties on Facebook (http://www.facebook.com/damacpropertiesofficial), Twitter (@DAMACOfficial) and YouTube (http://www.youtube.com/DAMACOfficial).