Enterprise Bank, Peugeot launch vehicle finance scheme for customers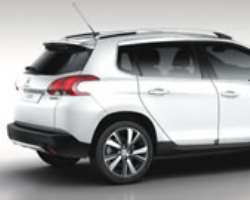 Enterprise Bank, in partnership with Pan Nigeria Limited and Jaiz Bank, on Thursday unveiled a vehicle finance scheme expected to provide loans to prospective Peugeot car buyers at a low interest rate and fixed repayment period of 12 to 48 months.
Speaking at the inauguration ceremony of the vehicle finance scheme in Abuja, the Chairman, Pan Nigeria, Mr. Munir Ja'Afar said the event was another success story of the National Automotive Policy.
He noted that the scheme would not only encourage local production and patronage of automobiles, but also offer an affordable source of finance for the middle class to own new cars at an attractive interest rate.
He said, 'This step became necessary in order to enable average Nigerians to own new and affordable cars that will safeguard life and promote longevity, given the number of road accidents claiming lives on our highways due to rickety cars on the road.
'This special finance scheme was introduced to cater for many Nigerians who cannot afford to purchase new cars at a go due to their huge cost. It is to serve as a prelude to the much awaited government auto financing scheme as envisioned by the National Automotive Development Plan that was introduced last year to revolutionalise the auto sector.'
Ja'Afar added that the policy would increase the nation's gross domestic product and create employment for its citizens.
'I therefore call on the Federal Government to conscientiously monitor the implementation of this policy and avoid truncation, as this is capable of weakening our economy,' he added.
The Managing Director/Chief Executive Officer, Pan Nigeria, Ibrahim Boyi, said the scheme offered negotiated low financing charges combined with discount on vehicle prices; low equity contribution of between 10 and 20 per cent; tracking; comprehensive insurance costs and no hidden costs or charges.
Others benefits of the package were listed as the option of conventional financing with Enterprise Bank, or a non-interest or halal financing with Jaiz Bank and simple documented procedures with efficient process time.