Airtel Nigeria Partners AU To 'Kick Ebola Out Of Africa'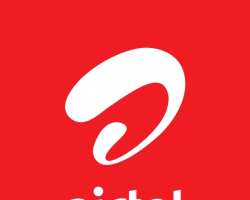 Nigeria's leading telecommunications operator, Airtel Nigeria has partnered the African Union (AU) Commission to support the fight against Ebola in West Africa.
The initiative, operating under the hash tag '#AfricaAgainstEbola', will use an SMS dedicated platform to raise funds for the deployment of African health workers to affected countries.
Ebola has claimed over 5,000 lives across some parts of West Africa since it was first reported in Guinea in December 2013. According to the World Health Organisation (WHO), this is the largest outbreak on the continent, affecting mostly Guinea, Liberia, and Sierra Leone.
At a recent Business Roundtable on Ebola hosted by the AU, mobile operators committed to support efforts to fight Ebola by unveiling an Africa-wide three-month campaign dubbed, 'Africa against Ebola'. This will focus on donations from members of the public who are customers of the operators and will be channelled into fighting the Ebola Virus.
The AU is leading this effort under its African Union Support to the Ebola Outbreak in West Africa (ASEOWA) mission, which has so far deployed 90 health workers to the three affected countries.
Commenting on the initiative, African Union Commission Chairperson, Her Excellency Dr. Nkosazana Dlamini Zuma said:
"We are conscious of the urgent need for all of us to do more, and to act fast. It is only by acting together will we ensure that our continent and world is free of Ebola. Let me repeat our call to all Africans to lead the global efforts of solidarity with our brothers and sisters in Liberia, Sierra Leone and Guinea".
Also commenting, Chief Executive Officer and Managing Director of Airtel Nigeria, Segun Ogunsanya, said: "Airtel Nigeria is pleased to partner with the African Union on this laudable initiative. As a major stakeholder with operations in 17 African countries, we are intensely interested in the communities and people we serve just as we are passionate about creating platforms to uplift the less privileged. This partnership with AU provides a fine opportunity for all of us at Airtel Nigeria to join in kicking Ebola out of Africa.
The SMS fundraising campaign will use the short code 7979 with local adaptations where technology requires. Customers will be asked to text 'Stop Ebola' to this code in order to donate in their respective countries. Airtel Nigeria will announce the commencement of the use of the short code shortly.
Mobile Operators across Africa including Airtel, Econet Wireless, Etisalat, Millicom (Tigo), MTN Group, Orange, Safaricom, Vodacom and Vodafone Ghana are participating in this campaign.
The campaign will run between now and the end of February 2015.