France / Ghana / FSP COPIL signature of Grant Agreements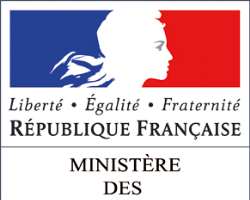 ACCRA, Ghana, December 2, 2014/African Press Organization (APO)/ -- Residence of France, Accra
Three Ghanaian key actors signed Grant Agreements with the Embassy of France to implement the France-Ghana cooperation's project called "Strengthening the accountability of Ghana's central and local government". The project amounts 800 000 €, for 30 months. The signature took place at the Residence of France.
The Ghana Institute of Management and Public Administration (GIMPA) is in charge of implementing the actions for accountability at the central level, mainly in the health, education and governance sectors. The Institute of Local Governance Studies (ILGS) is in charge of strengthening the accountability of local government in Western Region, the pilot region. The third institution, the Ghana Center of Democratic Development (CDD-Ghana), has to improve the ties between the government, civil society and citizens by calls for proposals.
The goal of the project is to improve the living conditions of Ghanaians through a more rational and transparent use of public resources. This project aims to reinforce reforms and make the realities involved in their implementation clearer to policy makers. The activities should focus on the consolidation of good practice in the general functioning of the public administration, and should try to enhance effective citizen participation, based on accountability mechanisms. The Civil Society will finally have a better understanding of issues relating to administrative reforms and the tools at its disposal to ensure the accountability of policymakers.
With the mutual confidence and understanding between France and Ghana, H.E. the Ambassador of France, Frédéric Clavier, the Hon. Deputy Minister of Ministry of Local Government and Rural Development,Nii LanteyVanderpuye, the Hon. Minister AlhassanAzongrepresented by his Chief Director XolaSenayaof the Public Sector Reform Secretary, were very glad to move together to a new stage in their partnership in the field of the good governance. By signing these Grant Agreements with GIMPA, ILGS and CDD-Ghana, the implementing of the project is launched.